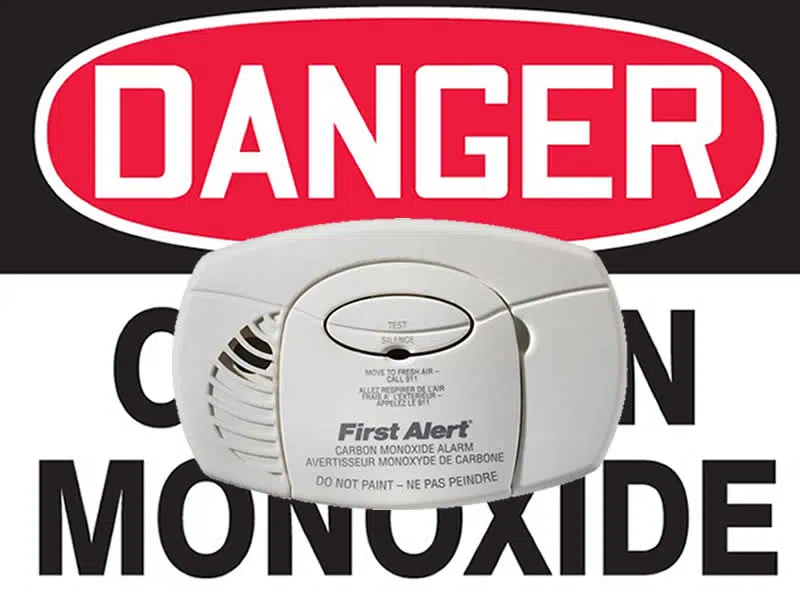 November 1st to the 7th is Carbon Monoxide Awareness Week and with that there are some safety tips to consider to prevent Carbon Monoxide from happening in the home.
Assistant Fire Chief, Wayne Rodger says getting a heating company to come and give your natural gas furnace a tune up and make sure it's working the way it's supposed to and to clean your chimney annually.
The Canada Safety Council says Carbon Monoxide is the primary cause of fatal poisonings in North America.
Shae Whalen, General Manager of Reliance Gregg's Home Services says it's also very important to have a Carbon Monoxide detector in your home.
He says it's good to have one on each floor and to place them by bedrooms and vents where you can hear them.
Often Carbon Monoxide is referred to as the "Silent Killer" due to its properties of being colourless, odorless and tasteless.