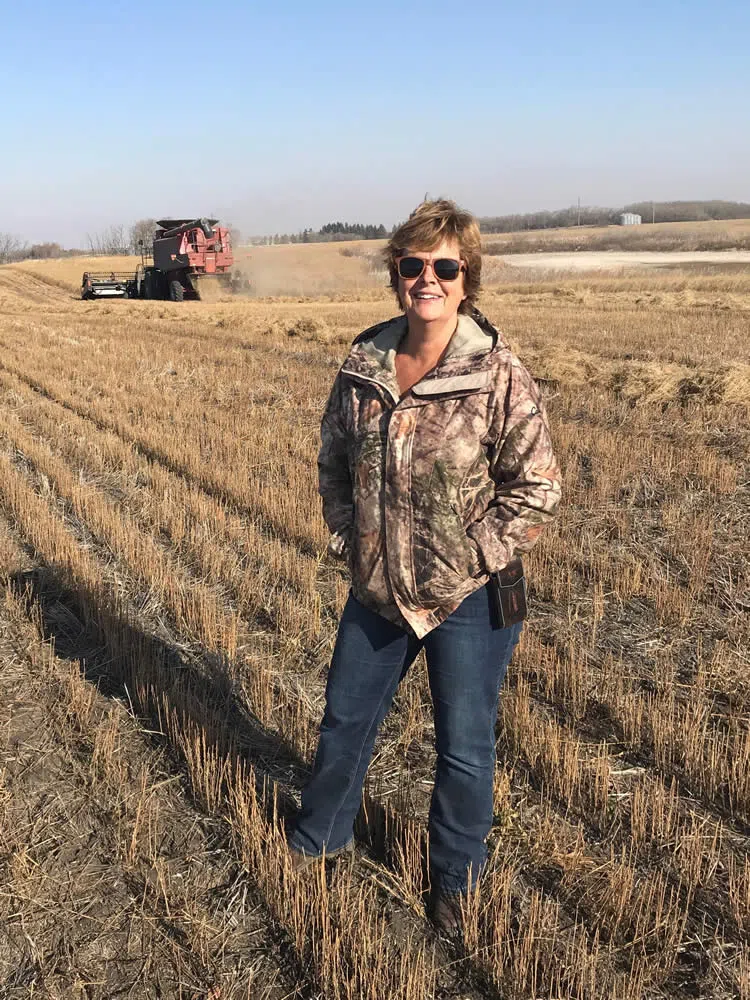 Alanna Koch was recognized for her many years mentoring women in the public and private sectors.
Koch was Saskatchewan Deputy Minister of Agriculture for nearly nine years before becoming the first woman to serve as the Deputy Minister to the Premier.
Her resume also include terms as the President of the Canadian Agri-Food Trade Alliance and Executive Director of the Western Canadian Wheat Growers Association.
Koch farms with her husband in the Edenwold area, about 50 kilometres northeast of Regina.
The honour also included $1000 that was donated to the Edenwold First Responders.
You can check out more information about the Extra Mile Award at http://files.constantcontact.com/b90e74b3701/f6e470c0-9d4f-4666-b0b7-1f84da6729b2.pdf