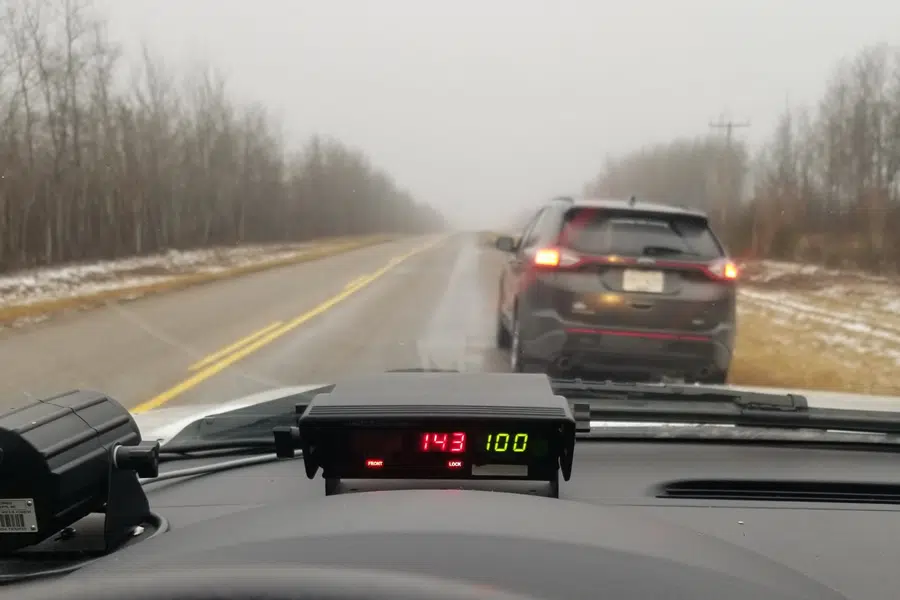 Northern communities are seeing more traffic enforcement, and not just on the major highways.
This past week, RCMP officers from the Combined Traffic Services Section have been in the Buffalo Narrows, Dillon, Ile a la Cross and Turnor Lake areas.
Police handed out 50 traffic tickets, 69 warnings, 7 vehicle inspections were issued and 4 vehicles were impounded for driving while suspended, driving an unregistered vehicle, or being in the care and control of a vehicle while impaired.
There were no infractions detected using the Automatic License Plate Reader.
Speeding tickets were issued.
In one instance, a vehicle was clocked at 173 kilometres per hour but couldn't be pursued due to low visibility.
Another was clocked at 143 km/h and fined $720.
The message from the Saskatchewan RCMP is that officers will continue to be out on the highways focusing on the 'big 4' which are impaired driving, seatbelt use, aggressive and distracted driving.