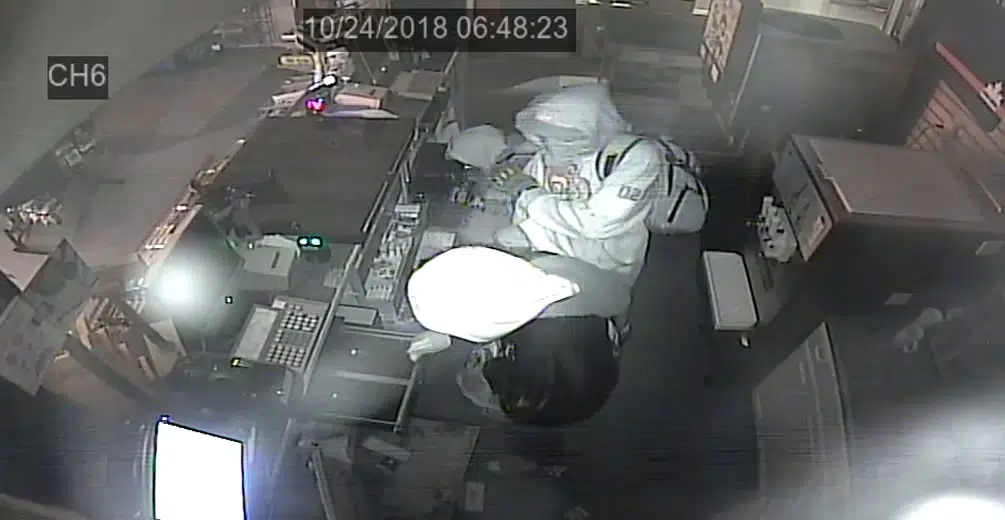 Three people broke into a business in Rosthern on October 24th around 6:45 in the morning with a large amount of tobacco and cigarettes stolen along with a cash drawer.
The RCMP have released pictures from the security footage and are asking for tips.
Police say as the suspects fled out the back, they set off a fire extinguisher inside.
It's believed they took off heading westbound on Highway 312 out of Rosthern.
The first suspect is described as tall and thin. They were wearing black Adidas track pants with white stripes on the side, a green colored wind breaker type jacket with a grey sweater underneath with the hood up and a black hat.
The second suspect is described as wearing a black Tupac zip up sweater with 2 pac on the sleeves, a white or grey sweater underneath with the hood up, blue jeans carrying a blue backpack with a red design on the front.
The third suspect is described as wearing a Crooks and Castle sweater called the West Squad pullover and carrying a blue backpack