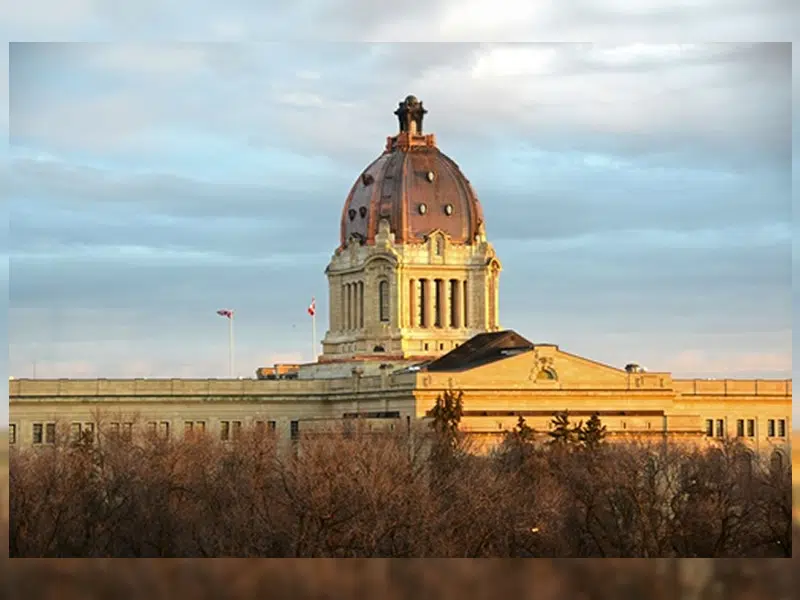 Millions of taxpayer dollars have been sunk into the Regina Bypass to meet projections that over 64-hundred trucks would be passing through the Global Transportation Hub daily, but the last annual report indicated only 46-hundred truck go through per week, which is about 10 per cent of the projection.
These were statistics brought up by NDP GTH Critic Cathy Sproule in the Legislature on Tuesday.
Sproule asked the government to be transparent on the cost added to the Bypass based on SaskBuilds projections.
Justice minister Don Morgan says the Hub has been an economic engine, responsible for 18 hundred construction jobs and currently has 860 workers on site.
It was a $485-million investment with massive amounts of taxes paid by the users, including income, property and fuel taxes.
Premier Scott Moe says the province will slowly divest itself of the GTH but there will be no fire sale of the asset owned by the people of Saskatchewan. (CKRM)
Also today at the Saskatchewan Legislature, part of the province's Prairie Resilience plan geared to address climate change was introduced.
Bill 132, The Management and Reduction of Greenhouse Gases amendment Act provides the framework for performance standards to reduce industrial greenhouse gas emissions, a provincial technology fund, performance credits and offset credits.
These amendments mean large emitters will have to register with the province.
The provincial government believes this is a better plan than a carbon tax, and is in the midst of a court case saying that forcing a federal carbon tax is unconstitutional.