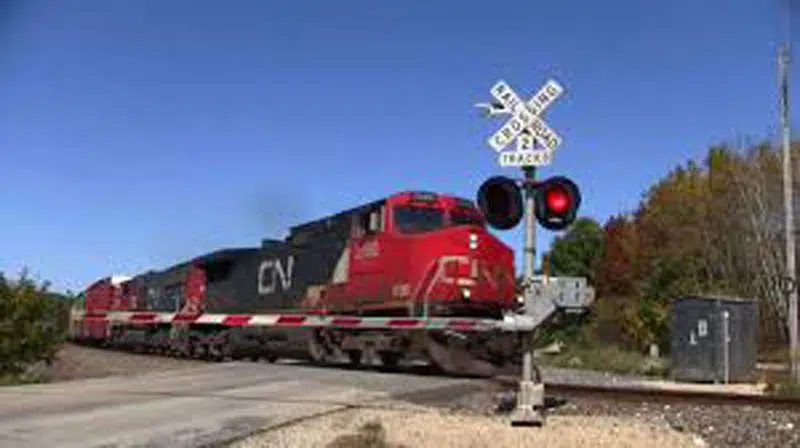 CN Rail has set a new shipping record for Saskatchewan grain movement during the first 12 weeks of the crop year.
The railway says it moved 3.2 million metric tonnes of grain in Saskatchewan during August, September and October. The Western Canadian total was 6.3 million metric tonnes.
The Ag Transport Coalition says CN supplied 93 percent of cars ordered during grain week 12. The railway has remained above the 90 percent threshold for ten consecutive weeks.
Sean Finn, a CN vice-president, expects more good results when winter arrives and temperatures drop.
"We are very comfortable that we have the right amount of people, as well as the locomotives and cars in the right place," says Finn. "We are looking forward to moving the crop and are optimistic that we will do so in a very purposeful fashion throughout the months of November, December and into January."
Both railways are moving more crude oil and there is concern among farmers that this could impact future grain movement.
"There is no doubt that crude is coming back, (but) we are very focused on making sure that people realize that we will not set aside our long standing customers just to move crude. It's not one or the other, it's both at the same time."
Finn says crude oil has only been about one or two percent of CN's overall business, but that number will be rising in 2019.
The National Energy Board says crude-by-rail exports rose to a record 230,000 barrels per day in August. That was up 11 percent from July and nearly double the amount of oil moved by rail in August 2017.