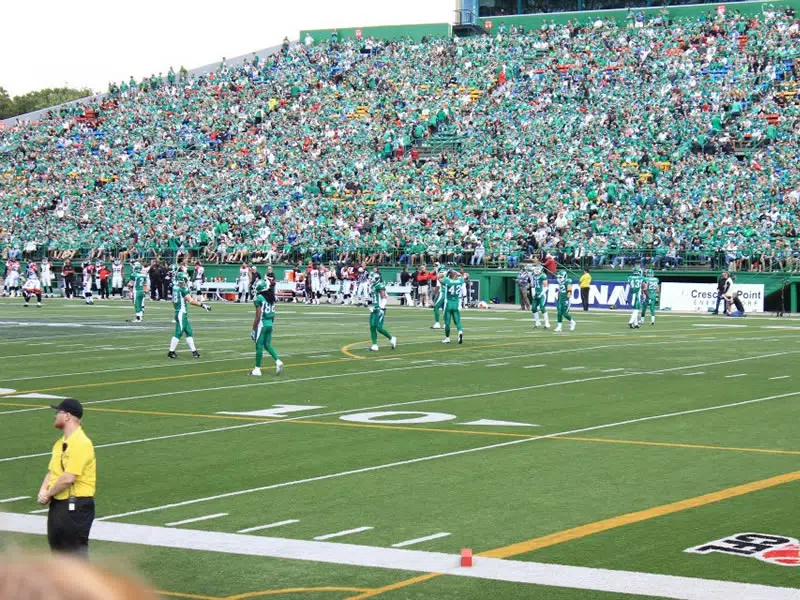 No matter if they host the Western semi-final or the Western final, tickets for the first playoff game in Saskatchewan since 2013 are now on sale through www.riderville.com.
It will also be the first playoff game held in two-year-old Mosaic Stadium. Following is the news release from the Roughriders…
MEDIA INFORMATION: HOME PLAYOFF TICKETS AVAILABLE NOW!
Saskatchewan Roughriders home playoff tickets are on sale now at Riderville.com, with good seats available throughout Mosaic Stadium. The Riders are encouraging fans to purchase tickets before the opponent is confirmed as tickets will move fast once Blue Bomber or Stampeder fans know their team is visiting Saskatchewan.
Let's make sure the right fans are packing Mosaic Stadium. Get 'em while they're green!
The Riders will know if they will be hosting the Western Semi-Final or Western Final following the Stampeders-Lions game on Saturday, November 3rd. The Western Semi-Final is scheduled for Sunday, November 11th while the Western Final is scheduled for Sunday, November 18th. Kickoff for both games is 3:30pm Sask. time.
The last time the Riders hosted a home playoff game was the 2013 Western Semi-Final. The Riders went on to win the CFL's 101st Grey Cup that year.