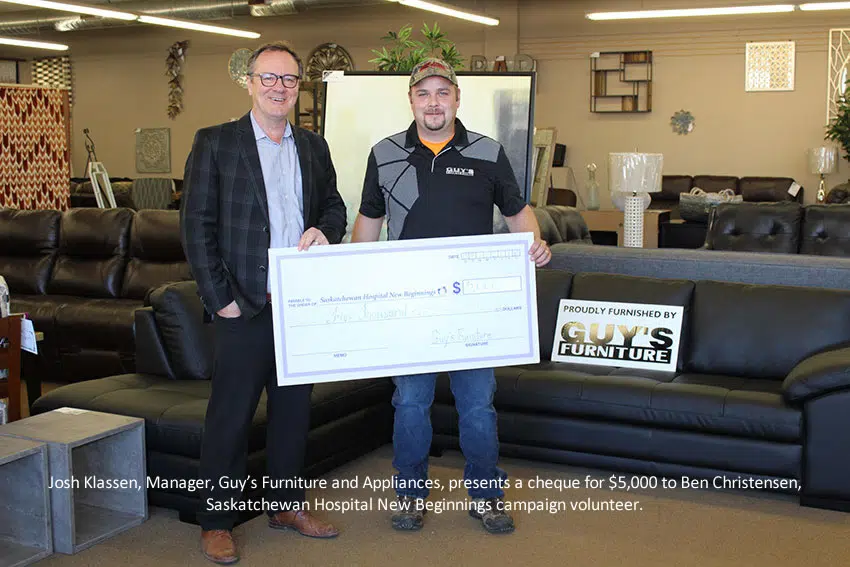 The Saskatchewan Hospital New Beginnings campaign is $5-thousand closer to its $8-million goal with a donation from Guy's Furniture and appliances.
The Saskatchewan Hospital Authority says the donation will be used for medical equipment and furnishings at the new hospital which provides psychiatric care.
The campaign is about $250-thousand away from its goal, and patients and staff are expected to start moving in next month.