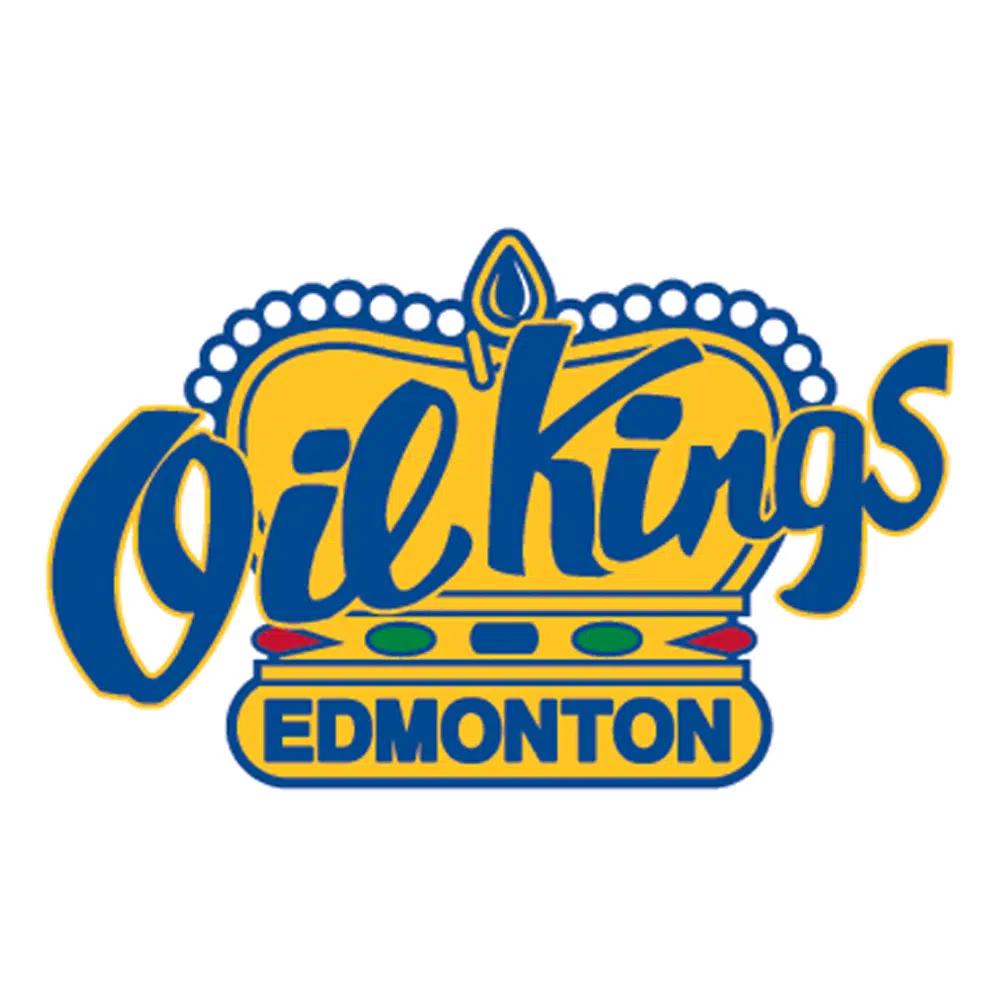 It didn't seem to matter that the Oil Kings returned home from a Friday game some five-and-a-half hours after the Saskatoon Blades dropped off their gear at Rogers Place. Edmonton started strong and dumped the Bridge City Bunch 5-2 Saturday night.
The Oil Kings picked up Saturday where they left off Friday in a 7-2 victory over the Kootenay ICE in Cranbrook, B-C. They buzzed the Blue and Gold net, finally scoring on their 21st shot on Dorrin Luding late in the first period as Quinn Benjafield converted a short-handed 2-on-1 feed. Benjafield added a power play goal in the second period while Vladimir Alistrov, Brett Kemp and Trey Fix-Wolansky added singles as 8-7-1 Edmonton won their third straight contest.
"We stressed that going in, that our start was going to be important. We had to be ready to go, it was an opportunity for us to try catch a team that had a lot of travel," lamented Blades' assistant coach Ryan Keller. "We didn't get off to a quick start and, obviously, we did the complete opposite of that. We just weren't ready to compete as hard as they were at the start."
Gary Haden scored both goals for the 8-5-2 Blades in his second game since joining Saskatoon in a trade with Medicine Hat on Thursday. The Bridge City Bunch, who started a three games-in-three nights road trip with a 4-3 overtime loss in Red Deer on Friday, are winless in their last three games and 1-3-2 in their last six following a 7-2-0 start to the season. The Blue and Gold have been out-scored 25-12 in their last six games and have, also, failed to score in their last 15 power play chances.
The Blades will try to do something about all of that Sunday when they complete the Alberta swing with a later afternoon visit to Calgary to meet the Hitmen. Game time is 4 p.m. with the broadcast on 98-COOL signing on at 3 o'clock. Following is the official summary from the W-H-L…
Saskatoon Blades 2 at Edmonton Oil Kings 5 – Status: Final
Saturday, October 27, 2018 – Rogers Place – Edmonton, AB
Saskatoon 0 1 1 – 2
Edmonton 1 2 2 – 5
1st Period-1, Edmonton, Quinn Benjafield 4 (Fix-Wolansky), 18:33 (SH). Penalties-Ethan Cap Edm (tripping), 17:32.
2nd Period-2, Edmonton, Quinn Benjafield 5 (Fix-Wolansky, Kemp), 5:16 (PP). 3, Edmonton, Vladimir Alistrov 4 (Andrei Pavlenko, Matthew Robertson), 15:06. 4, Saskatoon, Haden 2 17:42 (SH). Penalties-Caller Sas (cross checking), 5:08; Ashton Sas (interference), 12:55; Dach Sas (interference), 16:02; Andrei Pavlenko Edm (slashing), 18:27.
3rd Period-5, Edmonton, Kemp 8 (Matthew Robertson), 11:34. 6, Saskatoon, Haden 3 (Wouters, Caller), 18:35. 7, Edmonton, Fix-Wolansky 10 (Ethan Cap), 19:06 (EN). Penalties-Carter Souch Edm (inter. on goaltender), 9:55; Davidson Sas (interference), 10:41.
Shots on Goal-Saskatoon 9-6-10-25. Edmonton 22-10-13-45.
Power Play Opportunities-Saskatoon 0 / 3; Edmonton 1 / 4.
Goalies-Saskatoon, Luding 1-1-1-0 (44 shots-40 saves). Edmonton, Myskiw 6-5-0-0 (25 shots-23 saves).
A-7,219
Referees-Bryan Bourdon (45), Tyler Jensen (49).
Linesmen-Deion Foster (128), Sheldon Skinner (127).