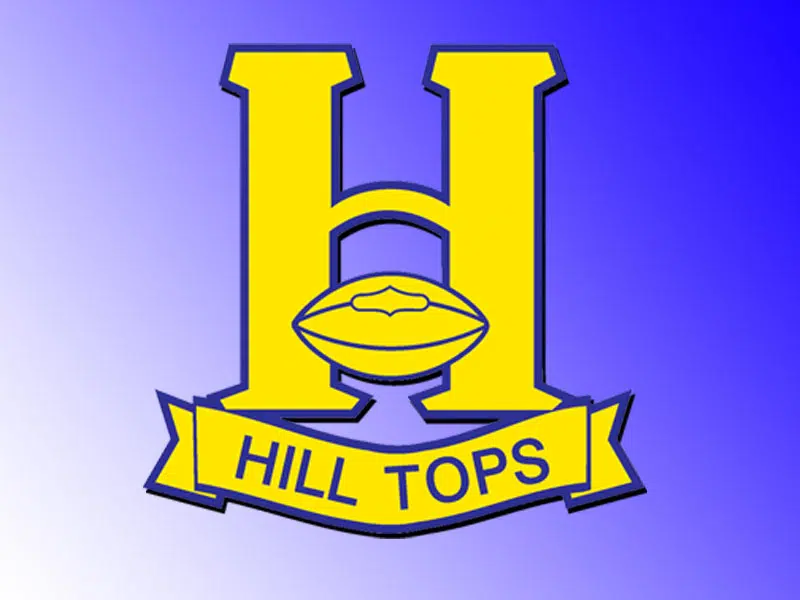 The Saskatoon Hilltops quest for a record fifth straight Canadian Bowl titles continues Sunday when they host the Edmonton Huskies in the Prairie Football Conference final.
Saskatoon's 58-5 slaughter of Winnipeg in last weekend's conference semi-final came largely off the arm of quarterback Jordan Walls.  The fifth-year pivot completed 18-of-29 passes for 473 yards and four touchdowns before giving way for back-up Tyler Herman to guide the offense for most of the fourth quarter.
His favourite target was Tanner Rhode who caught eight passes for 193 yards and a touchdown while Jason Price hauled in five for 193 yards and two majors.  Walls earned PFC offensive player of the week honours while Toppers running back Josh Ewanchyna who had won the previous four awards ran for 157 yards and scored one rushing touchdown and another through the air.
The PFC title game could be a duel between Ewanchyna and Huskies running back Brandt Burzuk who was the PFC's second leading rusher behind the third-year man from Holy Cross.
While Ewanchyna rushed for 1007 yards during the regular season, Burzuk rambled for 722 with both averaging about 7-yards a carry and they were dominant during the only head-to-head meeting this season.
Ewanchyna rushed for 201 yards and one touchdown while Bruzuk gained 144 yards with two majors as the Hilltops won 36-16 back on September 30th at SMF Field. One of the deciding factors in that game was that Walls fired a pair of touchdown passes while Edmonton quarterback Tommy Yanchuk was intercepted three times. They otherwise had similar statistics.
The Huskies are coming off an emotional 39-36 win in overtime over the Regina Thunder in last Sunday's semi-final at Clark Park in the Alberta capital.
Six members of the Hilltops are on the PFC defensive all-star team. The Delsile destroyer Garth Knittig is joined on the line by Jesse McNabb, while linebacker Cody Peters and defensive backs Colton Holmes and Jered Giddings also made the grade.  Adam Ewanchyna was named the all-star kick returner.
Walls, Ewanchyna, Price, along with linemen Kirk Simonsen and Mason Ochs are on the PFC offensive all-star team.
Game time Sunday at SMF Field is 1 p.m. with the pregame show on 92.9 THE BULL beginning at 12:30. The winner advances to the Canadian Bowl.