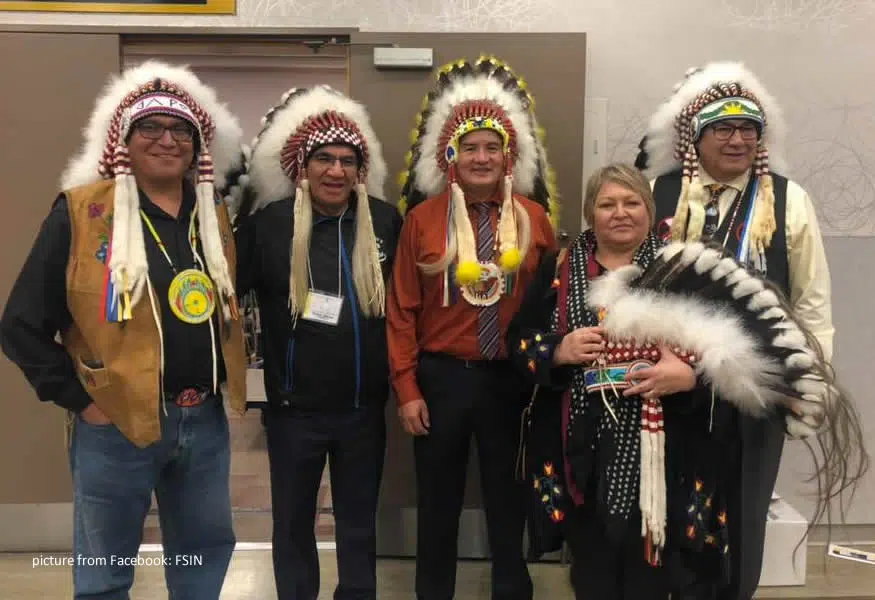 Bobby Cameron has been re-elected as Chief of the Federation of Sovereign Indigenous Nations.
This will be his second term.
The results from yesterday's election at the FSIN General Assembly are 727 votes for Cameron and 216 for Delbert Wapass, Chief of the Thunderchild First Nation.
A former FSIN Chief, Morley Watson, has been elected as First Vice-Chief and Dutch Lerat was re-elected as Third Vice-Chief.
The Second and Fourth Vice-Chiefs weren't up for re-election, so they remain.
David Pratt is the Second Vice-Chief and Heather Bear is Fourth Vice-Chief.