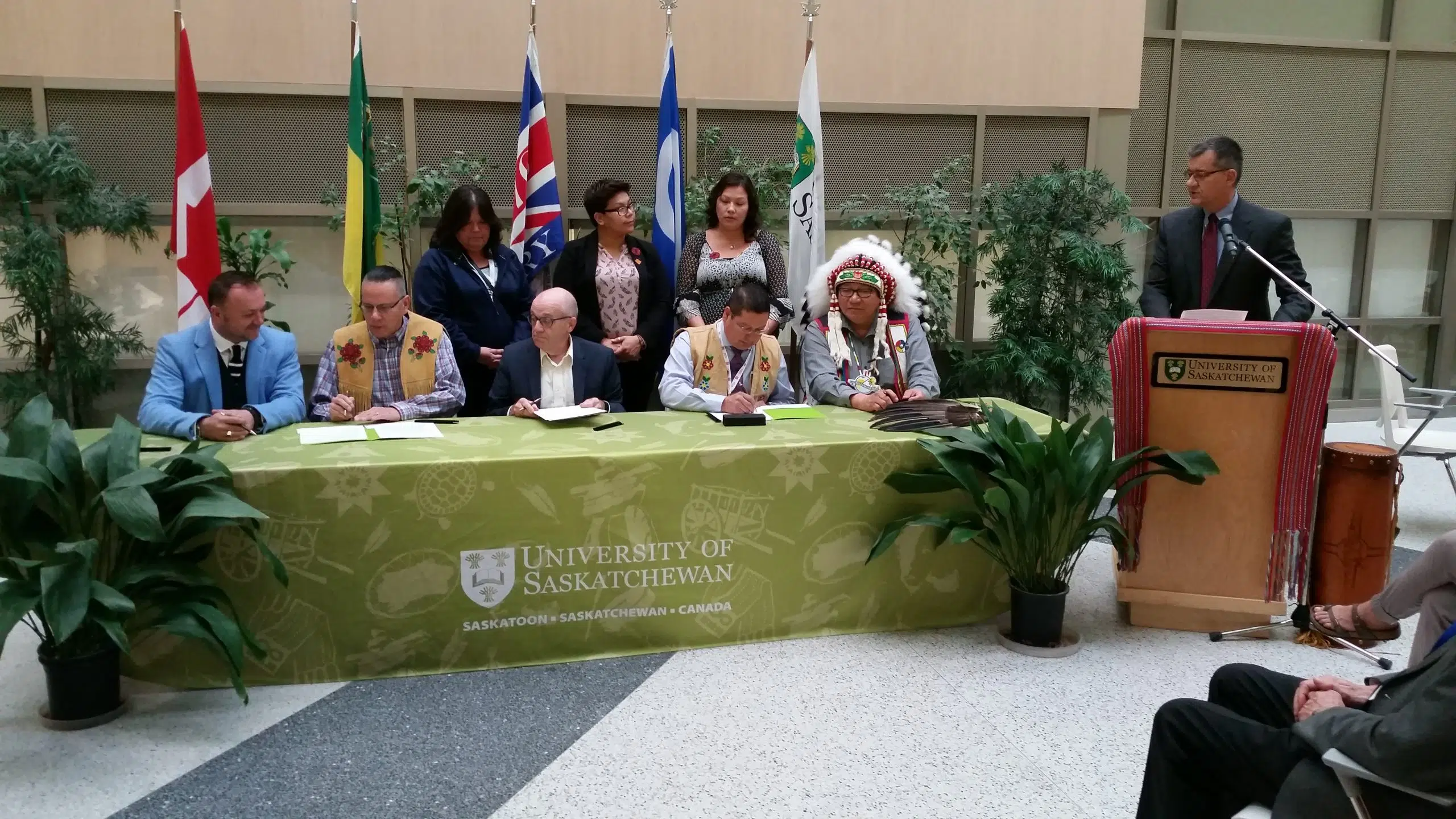 The University of Saskatchewan and James Smith Cree Nation near Prince Albert have established a partnership aimed at achieving several goals.
The memorandum of understanding calls for a state of the art M-R-I at the new private James Smith Cree Nation Clinic.
It will provide patient images twice as clear as a standard scanner.
The machine is being shared with U-of-S researchers for studies in areas like neurology.
They wouldn't otherwise have access to the advanced technology as there is only one other machine like it in Saskatchewan.
The agreement also calls for the establishment of training programs for radiology technologists, M-R-I technicians as well as other related health fields.
James Smith Cree Nations officials hope that will mean more opportunities for their youth to become health professionals.
Another aspect of the deal is the possibility of hiring a joint radiology research chair to collaborate on joint initiatives.