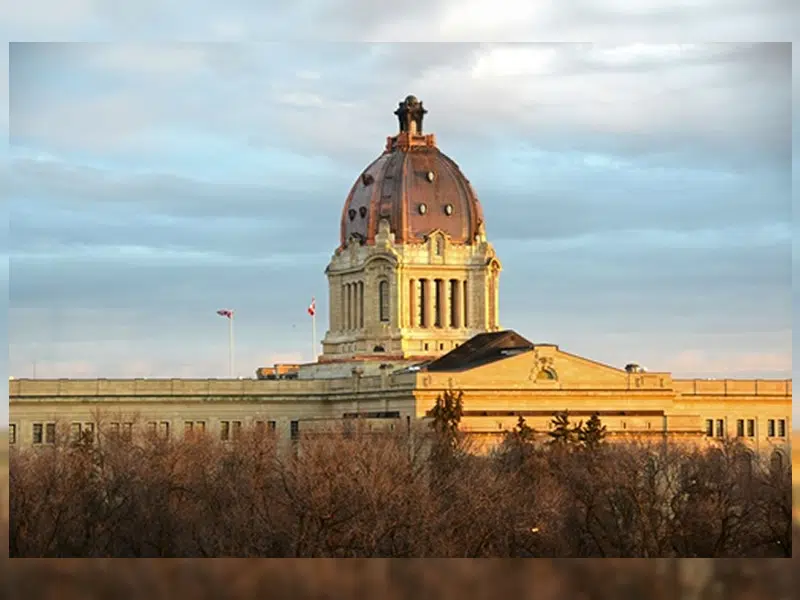 The Saskatchewan Legislature will be back to the debates and the business of government this week.
It begins with the Speech from the Throne from Lieutenant Governor W. Thomas Molloy.
The public is invited to the outdoor portion of the ceremony at 1:25 in front of the Legislative Building.
The Lieutenant Governor will be greeted by the Premier, followed by a Vice-Regal Salute and the inspection of a Canadian Forces Honour Guard.
Then, it's a 15 Gun Salute by 10th Field Artillery, 38 Canadian Brigade Group and a fly-past by 15 Wing Moose Jaw.
The Speech from the Throne outlines the government's goals and initiatives.
The provincial government is leading the way to a balanced budget next spring.
That's the message from Premier Scott Moe as the fall session of the Legislature begins this afternoon (Wed).
Moe says we can expect more discussion about economic opportunities and the Prairie Resilience emissions reduction plan – a plan that came about through consultation with industries, which won't have investors looking elsewhere and instead bringing business to Saskatchewan.
Moe also looks forward to discussions about investment in our communities and investments in healthcare and education.
Saskatchewan NDP leader Ryan meili is beginning the fall session with a call to action.
He and the rest of the NDP MLAs are calling for action to secure jobs, improve health outcomes and restore funding to schools.
Meili says people want to know if the provincial government will restore funding cut from education, what actions are being taken to address this province's health outcomes, which are the worst in the nation, and will the expansion of the PST to construction and restaurant meals be reversed in this already struggling economy.
Meili says he wants the Premier to know that Saskatchewan people are watching and as the Official Opposition, the NDP will work hard to raise their concerns in the Legislature.
The NDP has added a new portfolio.
Danielle Chartier is the new mental health and addictions Critic.
Meili says Saskatchewan invests less in mental health at 5 per cent of the healthcare budget, as opposed to the national average of over 7 per cent.
He says that leaves us way behind for a province that has a high level of suicides and various mental illnesses.