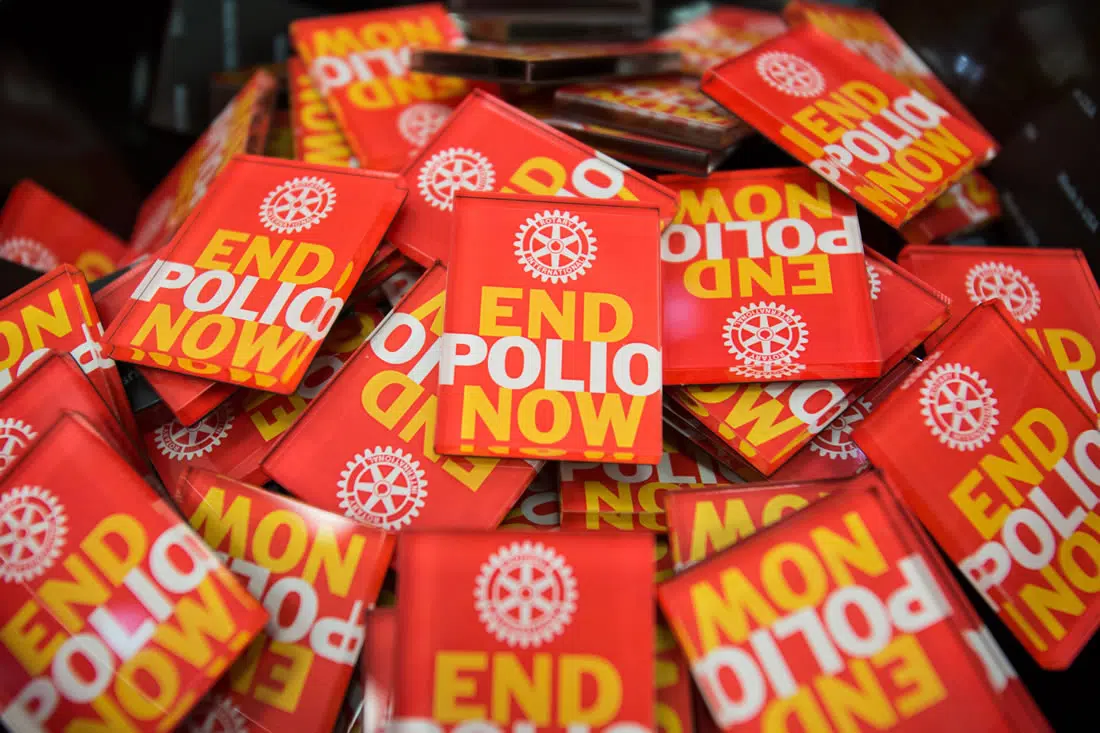 Polio is not a disease found in Canada anymore, but it's still found in some third world countries.
Today (Wed) is World Polio Day, a day to bring awareness of this paralyzing disease and to raise funds to help eradicate it.
That has been the goal for Rotary Clubs over the last 30 years.
Saskatoon's 5 clubs have been a part of the efforts in raising more than $1.8-billion U.S. to end polio since 1985.
Al Muir is a Saskatoon Rotarian who was struck with polio in 1954 and spent 18 months in hospital, including time in an iron lung and a rocking bed.
He says over the past year, the 5 local clubs have raised over $64-thousand, which will be matched 2 to 1 by the Bill & Melinda Gates Foundation.
That means over $190-thousand was contributed due to the efforts in Saskatoon.
At a cost of $3 per vaccination, that means 64-thousand vaccinations to help eradicate polio.