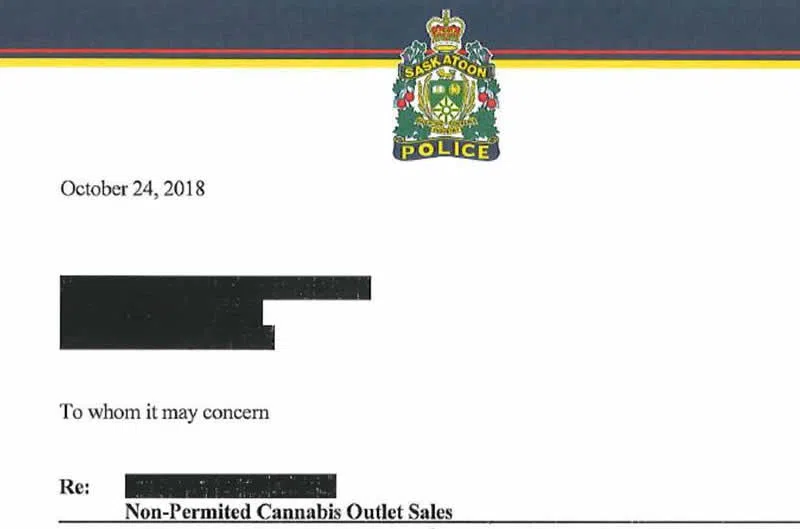 The Saskatoon Police Service is giving illegal pot outlets a chance to voluntarily comply with the new legislation which came into effect on October 17th.
The Vice Unit visited 4 businesses this afternoon, which may be operating in contravention to the Cannabis Act, the Access to Cannabis for Medical Purposes Regulations and/or Saskatchewan's Cannabis Control Act.
Officers are hand delivering a letter notifying these non-permitted businesses they have the opportunity to voluntarily comply with the laws.
The message from police is that they will continue to investigate the sale of illegal cannabis.