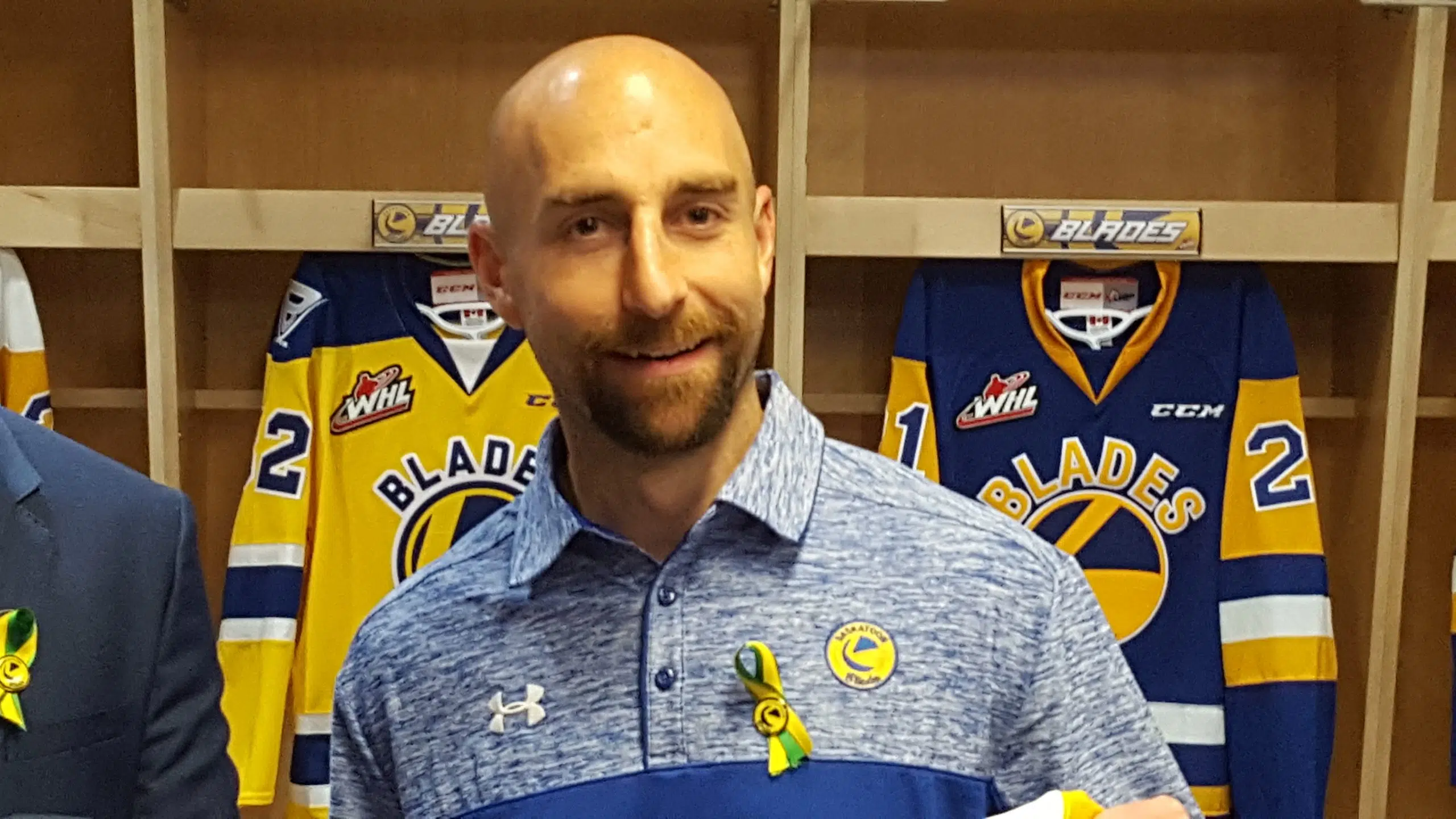 It's not exactly "Win One for the Gipper", but Saskatoon Blades' players want to win Wednesday night's game a little more than usual!
That's because the opposition is the Everett Silvertips, the team that first year Blue and Gold head coach Mitch Love spent the last seven seasons with as an assistant coach. The players say Love hasn't made any mention of the significance of tonight's contest, but the 34-year-old bench boss senses that his charges really want to win this one for him.
"I think the guys understand, maybe, the importance of it in terms of (it's) not your typical Wednesday night game in October," stated Love. "But again, it's a hockey game. We're going to prep like we would normally prep for an opponent and try to get out there and do what we do best."
Not only did Love work the last seven seasons as an assistant coach, he was an original member of the Everett franchise as a mean and tough defenceman from 2003 through 2005.
In addition, the goaltending match-up could feature international rivals from this past summer's Gretzky-Hlinka Cup…Nolan Maier of the Bridge City Bunch played for Canada while Everett's Dustin Wolf suited up for the U-S.
The broadcast on 98-COOL, of the 8-3-1 Blades against the Silvertips, starts at 6 p.m. with the Sardinia Family Restaurant pre-game show and the play-by-play at 7.