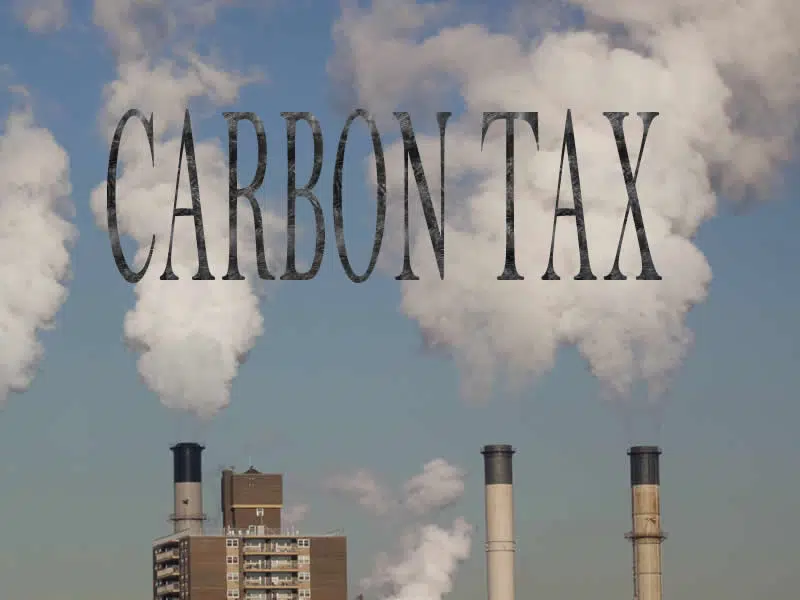 All the provinces except Saskatchewan, Manitoba, New Brunswick and Ontario signed on to the federal government's federal pollution pricing system so the Prime Minister announced today (Tues) there will be a system in place for these four provinces next year.
Prime Minister Justin Trudeau says households will receive a Climate Action Incentive, which will give most families more than they would have to pay under the new system.
Funds will also be given to the provinces' cities, schools, hospitals, businesses and Indigenous communities to help them become more energy efficient and reduce emissions.
Trudeau says, "The effects of climate change are everywhere, and they are a constant reminder of the need to act now."
The federal government's website says a full exemption for farmers and fishers from the fuel charge would be provided for eligible activities.
When asked if the rebate is to buy voters, Trudeau replied that to the contrary, the government recognizes there needs to be a price on pollution to get the message across that pollution is no longer free.
At the same time as the price on pollution gets implemented, Canadian families will be getting the money up front that they would spend on that pollution price.
The federal government says Saskatchewan is the only jurisdiction that has not joined the national plan – the Pan-Canadian Framework on Clean Growth and Climate Change.
Saskatchewan released its plan to price carbon pollution this summer, but the federal government says it only partially meets the benchmark requirements, so the federal carbon pollution pricing system will apply to the emission sources not covered by the province's system.