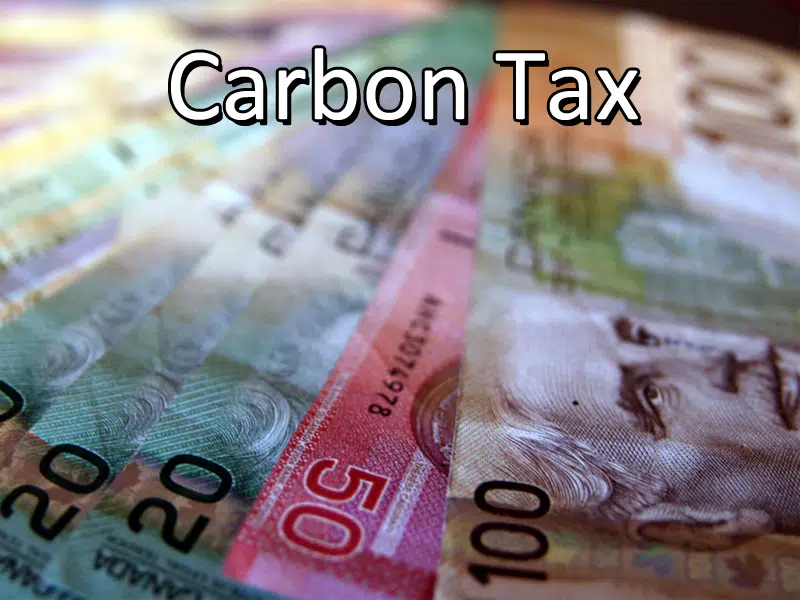 Saskatchewan Premier Scott Moe says a federal government plan to send carbon tax rebates directly to residents in his province is a vote-buying scheme.
Moe calls it a political shell game that will tax Saskatchewan residents for driving their cars and heating their homes.
Provincial officials estimate after the imposition of the federal carbon pricing plan SaskPower rates in 2019 will increase about 6-percent while prices at the gas pumps are projected to rise about 4-and-a-half cents a litre by April.
Moe believes the rebates to Saskatchewan residents estimated by Ottawa are flawed because the criteria doesn't reflect the realities of life in the province.
He said it's based on one vehicle per household when the average is 1.7 and doesn't account for farmers that will have to pay taxes on shops and out buildings in addition to their homes.
Moe feels Saskatchewan will be hit hard because of its small population over a large land mass meaning traveling large distances and that's complicated by the fact Saskatchewan's economy is based on exports.
The Federal government has acknowledged the validity of Saskatchewan's Prairie Resilience Plan for reducing greenhouse gasses and Moe states environmental improvement can be achieved without taxing the residents of the province.
The Premier urged the Trudeau Government to hold off on the plan until the court challenges against it have been resolved.
The leader of the provincial NDP is blasting the SaskParty goverment for not developing a made-in-Saskatchewan climate change plan.
Ryan Meili says because the province didn't come up with its own carbon tax plan in line with the federal government, Saskatchewan is now without a plan specifically designed for this province.
The Liberal government says the plan released by the Saskatchewan government this summer only partially meets the benchmark requirements, and that's why the federal carbon pollution pricing system comes into play.
Meili says the provincial government had the chance to design a program and allocate the revenue from it, but that ways squandered, and now we have neither.
The NDP has its own Renew Saskatchewan Plan, which
you can find here
.