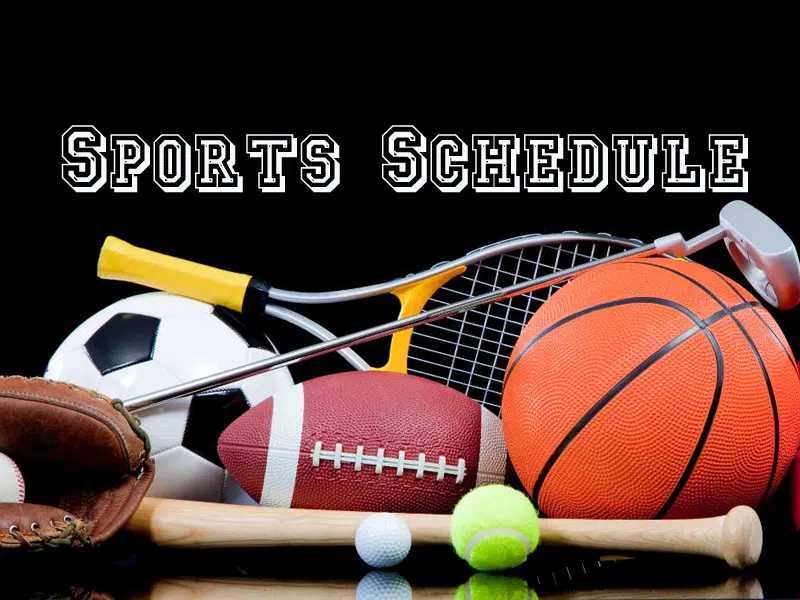 MLB Post-season
NL Championship Series
L.A. Dodgers (Ryu 7-3) at Milwaukee (Miley 5-2), 6;39 p.m.
(L.A. Dodgers lead series 3-2)
—
CFL
Hamilton at Ottawa, 5 p.m.
Edmonton at British Columbia, 8 p.m.
(The Saskatchewan Roughriders return to action Saturday in Calgary. The Riders have a 10-6 record for 20 points good for second in the Western Division. The Stampeders lead the division with a 12-3 record. Game time at McMahon Stadium is 5 p.m. The Riders return home Saturday October 27 against the B-C Lions. Opening kick-off at Mosaic Stadium in Regina is at 5 p.m.)
—
NHL
Florida at Washington, 5 p.m.
Minnesota at Dallas, 6 p.m.
Nashville at Calgary, 7 p.m.
—
NBA
Charlotte at Orlando, 5 p.m.
New York at Brooklyn, 5;30 p.m.
Atlanta at Memphis, 6 p.m.
Boston at Toronto, 6 p.m.
Cleveland at Minnesota, 6 p.m.
Sacramento at New Orleans, 6 p.m.
Indiana at Milwaukee, 6;30 p.m.
Golden State at Utah, 8;30 p.m.
Oklahoma City at L.A. Clippers, 8;30 p.m.
—
WHL
The Saskatoon Blades continue a home stand tonight against the Spokane Chiefs. The Blades have a 7-3-1 record for 15 points and are second in the Eastern Division. The Chiefs have a 6-2-0-2 record for 14 points and lead the U-S Division. It's a 7;05 start from SaskTel Centre with the broadcast on 98-COOL on the air at 6 p.m.
Spokane at Saskatoon, 7;05 p.m. SaskTel Centre
Calgary at Moose Jaw
Red Deer at Edmonton
Lethbridge at Medicine Hat
Everett at Brandon
Swift Current at Kamloops
Vancouver at Portland
Seattle at Tri City
Kelowna at Victoria
(The Prince Albert Raiders are off until Saturday when they host the Spokane Chiefs. P-A has an 11-1 record for 22 points good for first in the Eastern Division, Conference and overall Standings. The Raiders are also ranked #1 in the CHL. Opening face-off Saturday at the Art Hauser Centre is 7 p.m.)
—
SJHL- (all start at 7;30 p.m.)
The Humboldt Broncos continue their SJHL season tonight in Melville to open a home-and-home series against the Millionaires. The Broncos are second in the Global Ag Risk Solutions Division with a record of 8-5-1 for 17 points. The Millionaires are last in the Viterra Division with a record of 2-8-1-2 for 7 points. The return match is Saturday night at the Elgar Petersen Arena in Humboldt. Opening face-off both nights is at 7;30.
Humboldt at Melville
Melfort at Estevan
LaRonge at Battlefords
Yorkton at Flin Flon
—
PJHL
Carrot River at Delisle, 8 p.m.
Traveland Storm at West Central
—
Saskatoon High School Football
Mount Royal vs Bedford Road, 3 p.m. SMF Field
Marion Graham vs Bishop Mahoney, 5;15 p.m. SMF Field
North Battleford vs Evan Hardy, 7;30 p.m. SMF Field
E-D Feehan at PA Carlton. 6;30 p.m. Max Clunie Field
—
The University of Saskatchewan Huskies football team hosts Manitoba Saturday. The Huskies have a record of three wins and three losses for six points and are tied with Manitoba and U-B-C for second place in the Canada West standings. Saturday' s start time from Griffiths Stadium is 2 p.m. with the countdown to kick-off pregame show on CJWW starting at 1 o clock.
—
The Saskatoon Hilltops host the Winnipeg Rifles Sunday in the Prairie Football Conference semi finals. It s a rematch of last Sunday s final game of the regular season won 48-7 by the Hilltops. The four-time defending Canadian Bowl champions finished the regular season with an 8-0 record while the Rifles had three wins and five losses including two against the Hilltops. Opening kick-off at SMF Field is at 1 p.m. with the broadcast on 92.9 THE BULL signing on at 12:30. The other semi final has the Edmonton Huskies hosting the Regina Thunder with the two winners meeting in the PFC final on Sunday October 28th.