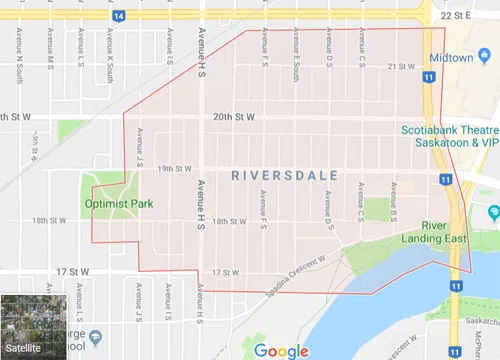 The Riversdale Business Improvement District would like to see more police officers on its streets after an increase in crime in that area. Executive Director Randy Pshebylo spoke to the Board of Police Commissioners on Thursday to advocate for more police.
In the 1990s, there were eventually 5 police satellite locations which helped to reduce crime in Riversdale, which in turn helped to bring more people to the neighbourhood and more businesses. Then, for budget reasons the satellite stations were cancelled with the promise of more officers on the street, but Pshebylo doesn't believe that has happened.
He acknowledged the Community Support Officers that deal with outreach help, but he would like to see another level of what could be called Community Safety Officers to deal with the loud parties, barking dogs and low level complaints which would leave the police to answer the more serious calls.
Pshebylo says the Riversdale BID has noticed an increase in crime in particular since the spring with more break-ins in the area, and says it just wants to be proactive in reducing these incidents. The Saskatoon Symphony Orchestra is moving their office out of the Riversdale neighbourhood, citing safety concerns, months after their Executive Director was attacked in the office by a man walking in off the street. Mark Turner was stabbed in the eye with the blunt end of a fork on July 31st. A 37 year old Saskatoon man was charged with aggravated assault, mischief, obstructing an officer and possession of hydromorphone.