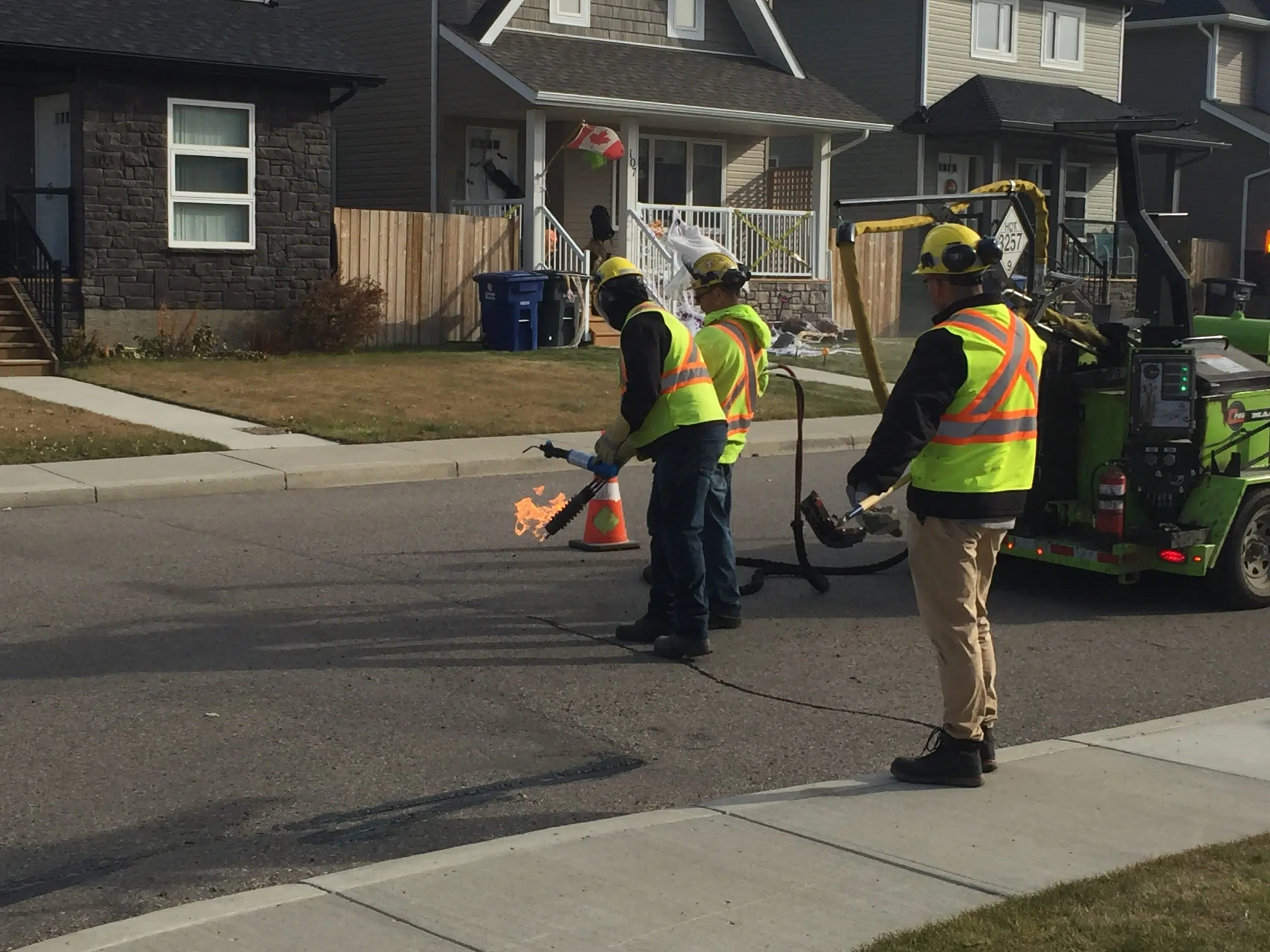 The City of Saskatoon was able to complete more work this construction season thanks to some nice weather. In addition to the opening of two new bridges, the rehabilitation work to the Circle Drive overpass at 33rd Street and the traffic improvement work at Taylor Street and Arlington Avenue, the city was able to complete more than double of the crack sealing that was originally forecasted for the season.
Crack sealing, a rubberized mixture that's used to fill in cracks to prevent water from seeping in was completed on a total of 56 kilometres of roadways in the city.
33 kilometres of sidewalks were also rehabilitated or replaced, bringing the total to 64 kilometres of sidewalks improved since 2014.
That's almost the distance from Saskatoon Rosthern.
Traffic has also moved onto the two new interchanges at McOrmond Drive and College Drive and Boychuk Drive and Highway 16.
Both interchanges are scheduled to expected to be completed in July.