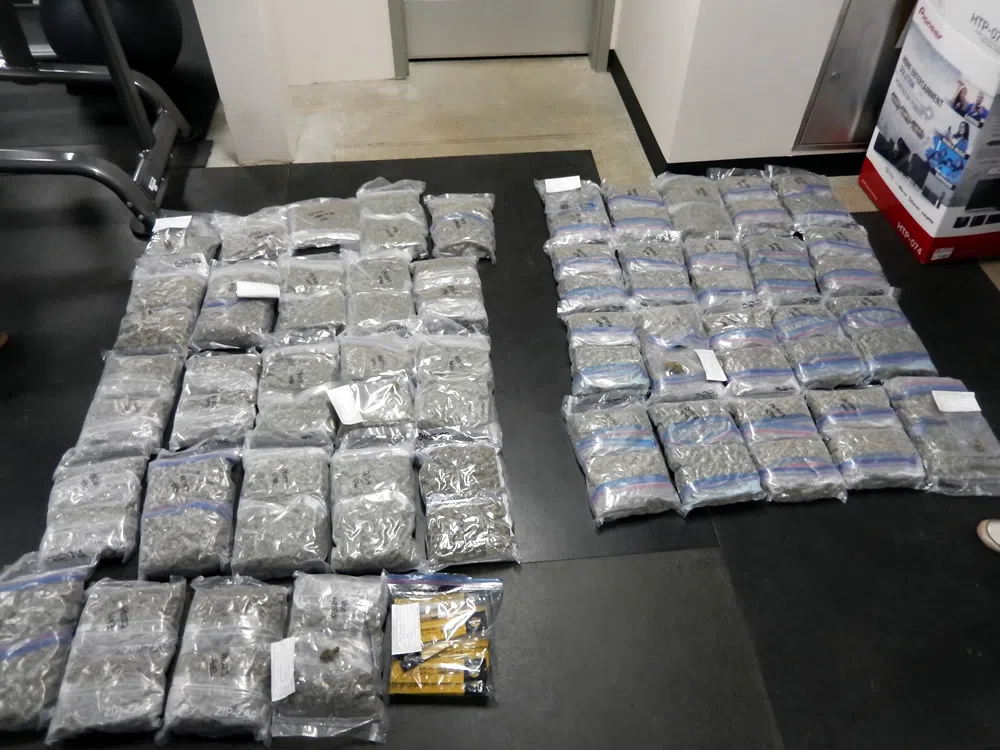 Over a half-million dollars worth of drugs were seized by Prince Albert Police, and both the Prince Albert and Saskatoon Combined Forces Special Enforcement Unit in a joint investigation.
Prince Albert police seized a significant amount of marijuana from a storage locker on Monday, which led to a search warrant executed on 3 homes in Saskatoon and another storage locker.
Over 42-hundred individual packages of cannabis resin, also known as shatter, with a street value of between $275 and $290-thousand dollars were seized and over 46 pounds of cannabis at a value of around $220-thousand.
Syringes of cannabis resin, an ounce of crack cocaine, a restricted firearm and $4700 cash were also seized.
Two men, both in their 50s, Aurel Pintea and Laszlo Ciupac, are facing numerous charges including illegal possession of a controlled substance, possession of property obtained by crime, and careless storage of a restricted firearm.
Pintea is also charged with two counts of possession of a controlled substance for the purpose of trafficking.