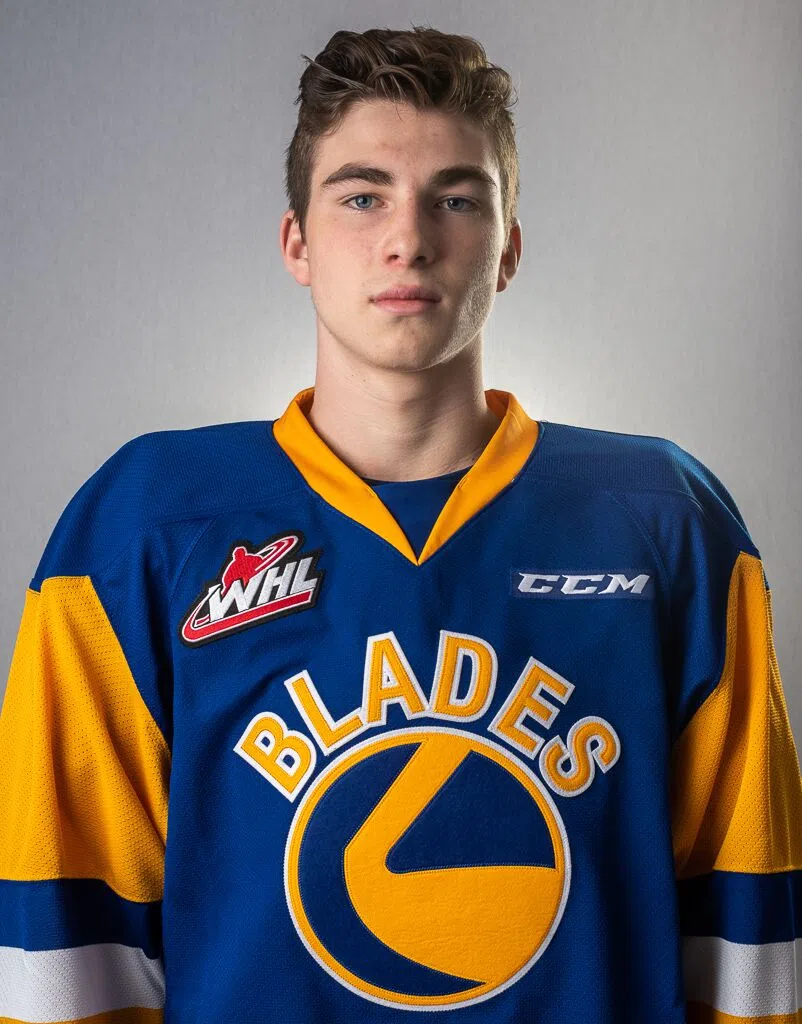 Kirby Dach will get another taste of international hockey.
The Blades 17-year-old centre-ice sensation has been named to Team WHL for the Canada-Russia series November 5th and 6th in Kamloops and Vancouver.
Dach leads the team with 17 points in 10 games and sits fifth overall in the WHL points race. The Fort Saskatchewan, Alberta native is pegged as a top five pick in the next NHL draft.
He was also a member of the gold medal winning Canadian under-18 team at the Hlinka-Gretzky Cup in August.
The Blades host Calgary Wednesday night in the third game of a give game home stand.
Saskatoon sits second in the Eastern Division with seven wins and three losses. The Hitmen who lost 8-4 Tuesday night in Prince Albert, have a record of 1-6-2.
Game time at SaskTel Centre is 7:05 p.m., with the broadcast on 98-COOL signing on at 6 o'clock.