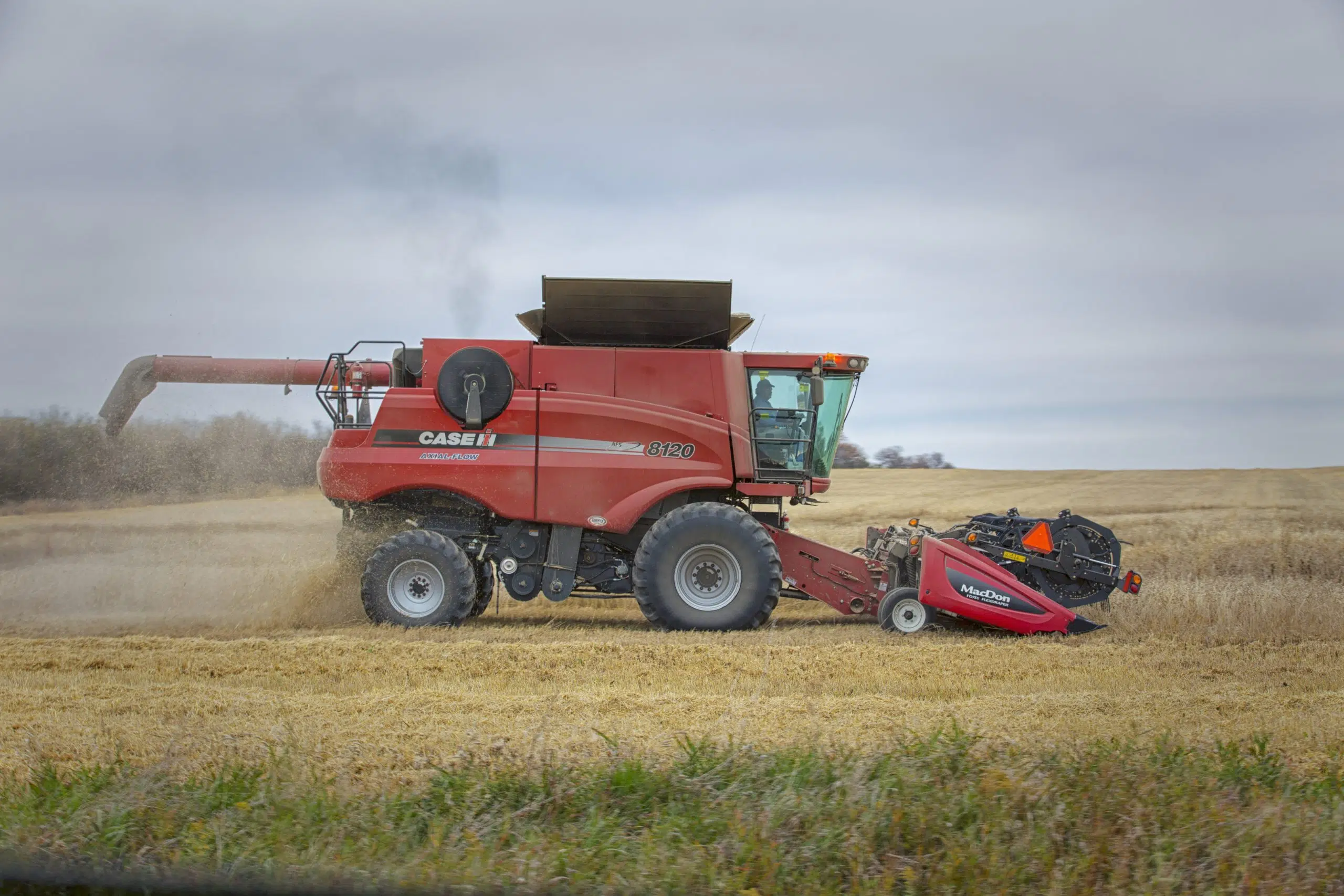 Combines are rolling over portions of the northern grainbelt as we begin what everyone hopes will be an extended period of good weather.
Ian Boxall is the vice president of the Agricultural Producers Association of Saskatchewan (APAS) and farms in the Tisdale area, about 230 kilometres northeast of Saskatoon.
"Moisture levels are anywhere between 14 (percent) and dry for canola and wheat is 18 (percent) and under. Things are still tough and there are lots of grain dryers running, but the weather forecast looks good."
Environment Canada is forecasting sunshine with normal to above normal temperatures for at least the next week.
Boxall says crop yields in the northeast are above average, but cereal crop quality has been impacted by wet conditions during September and the first part of October.
"We are seeing some downgrading in wheat, barley and oats due to sprouting issues and frost."
Boxall says there is still a lot of grain left to dry due to ongoing propane delivery delays.
"We are hearing stories of propane facilities not allowing third party carriers to pick up product, which is kind of hindering delivery. There is enough propane, but it's a logistics issue. There are not enough trucks and not enough manpower."
Boxall says the propane delivery delays put additional stress on growers. Some continued to harvest and put the grain in bags or pile it on the ground. Others quit combining until they could get propane.
"If there are people having propane issues, let APAS know because we are in talks with the Canadian Propane Association. We have to make sure that we get these issues rectified so that farmers can get their grain dried in a timely manner and the delivery of the product is there for us," says Boxall.