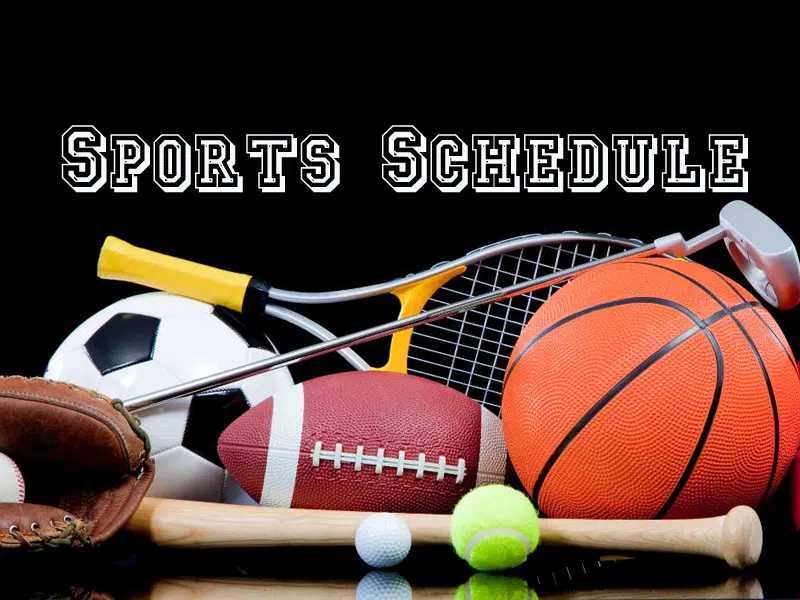 MLB Post-season
Milwaukee (Chacin 15-8) at L.A. Dodgers (Buehler 8-5), 5;39 p.m.
(Series tied 1-1)
—
NFL
San Francisco at Green Bay, 6;15 p.m.
—
NHL
Los Angeles at Toronto, 5;30 p.m.
Dallas at Ottawa, 5;30 p.m.
Detroit at Montreal, 5;30 p.m.
Minnesota at Nashville, 6 p.m.
—
AHL
Tucson at San Jose, 8 p.m.
—
Boys High School Soccer
Holy Cross vs St. Joseph, 6 p.m. West Turf
Evan Hardy vs Walter Murray, 6 p.m. Kinsmen
Centennial vs Aden Bowman, 7:30 p.m. Kinsmen
—
The Saskatoon Blades are back in action Wednesday against the Calgary Hitmen at SaskTel Centre. The Blades are second in the Eastern Division with seven wins and three losses for 14 points. The Hitmen are sixth in the Central Division with one win five losses and two overtime losses for four points. Game time is 7:05 p.m. with the broadcast on 98-COOL getting underway at 6 p.m.
—-
The Saskatoon Hilltops host the Winnipeg Rifles Sunday in the Prairie Football Conference semi finals. It's a rematch of last Sunday's final game of the regular season won 48-7 by the Hilltops. The four-time defending Canadian Bowl champions finished the regular season with an 8-0 record while the Rifles had three wins and five losses including two against the Hilltops. Opening kick-off at SMF Field is at 1 p.m. with the broadcast on 92.9 THE BULL signing on at 12:30. The other semi final has the Edmonton Huskies hosting the Regina Thunder with the two winners meeting in the PFC final on Sunday October 28th.
—
The University of Saskatchewan Huskies football team hosts Manitoba Saturday. The Huskies have a record of three wins and three losses for six points and are tied with Manitoba and U-B-C for second place in the Canada West standings. Saturday's start time from Griffiths Stadium is 2 p.m. with the countdown to kick-off pregame show on CJWW starting at 1 o'clock.