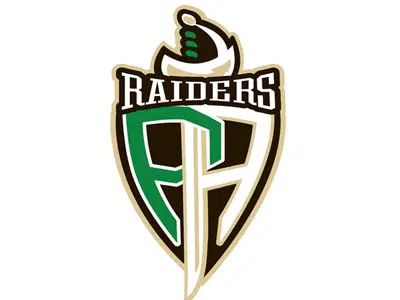 Prince Albert Raiders forward Brett Leason is the WHL player of the week.
The 19-year-old from Calgary collected five goals and three assists during three Raider victories.  Leason had two goals and an assist in a 4-0 Holiday Monday win over the Hitmen in his hometown and followed that up by blasting his own pass off the backboards for the winning goal in the third period of Saturday's 2-1 home ice victory over Red Deer. The 6-foot-4 inch, 200 pound front-man finished the week with two goals and an assist in Sunday's 6-2 silencing of the Blades in Saskatoon as the Raiders ended a 15-game drought at SaskTel Centre.
Meanwhile Ian Scott has won his second WHL goaltender of the week award.  The lanky 19-year-old Leaf draft pick from Calgary had a 3-0 record with a goals against average of 1.00.  The veteran in his fourth season stopped 77-of-80 shots during the three games for a save percentage of .963.
Leason and Scott have been major contributors to the Raiders 10-1 start.  They host Calgary Tuesday night.