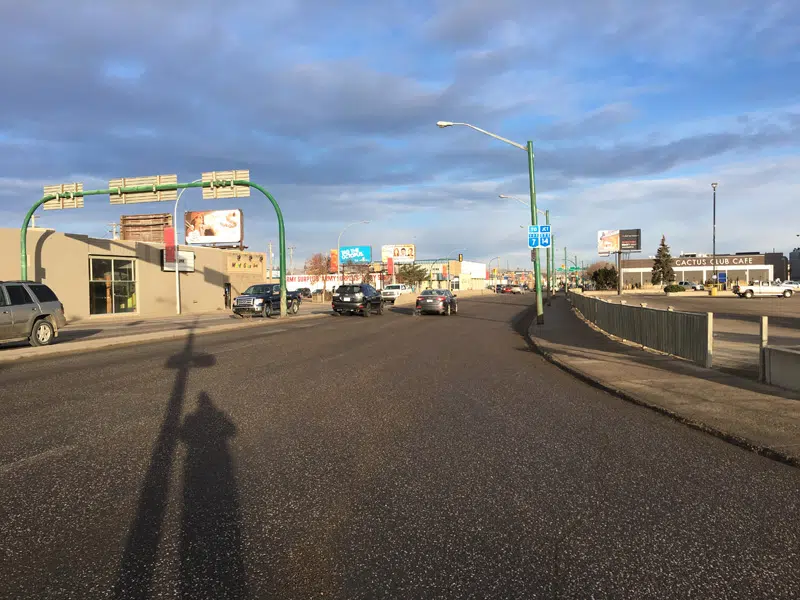 An idea of what traffic patterns and traffic flow may look like on Idylwyld Drive through downtown Saskatoon in the future was presented Monday to the city's governance and priorities committee.
A presentation containing an animated video showed what the 22nd Street and Idylwyld Drive intersection would look like without combined left turn and straight through lanes.
Currently with the way the intersection is set up with combined left turn and straight through lanes, traffic heading both northbound and southbound on Idylwyld through the intersection can't move at the same time.
Jay Magus, Acting Director of Transportation says if a left turn lane was to be taken away to allow for a dedicated straight through lane, those making a left turn would continue to only wait for one cycle of lights, therefore no impacts would be made to the current traffic situation.
The presentation gave an overview of what Idylwyld Drive could look like in the upcoming years. No recommendations for traffic patterns on Idylwyld from city administration have been made.
Recommendations are expected to be presented sometime next year.
Below is a link to the video presented to the governance and priorities committee:
https://www.saskatoon.ca/business-development/planning/neighbourhood-planning/imagine-idylwyld