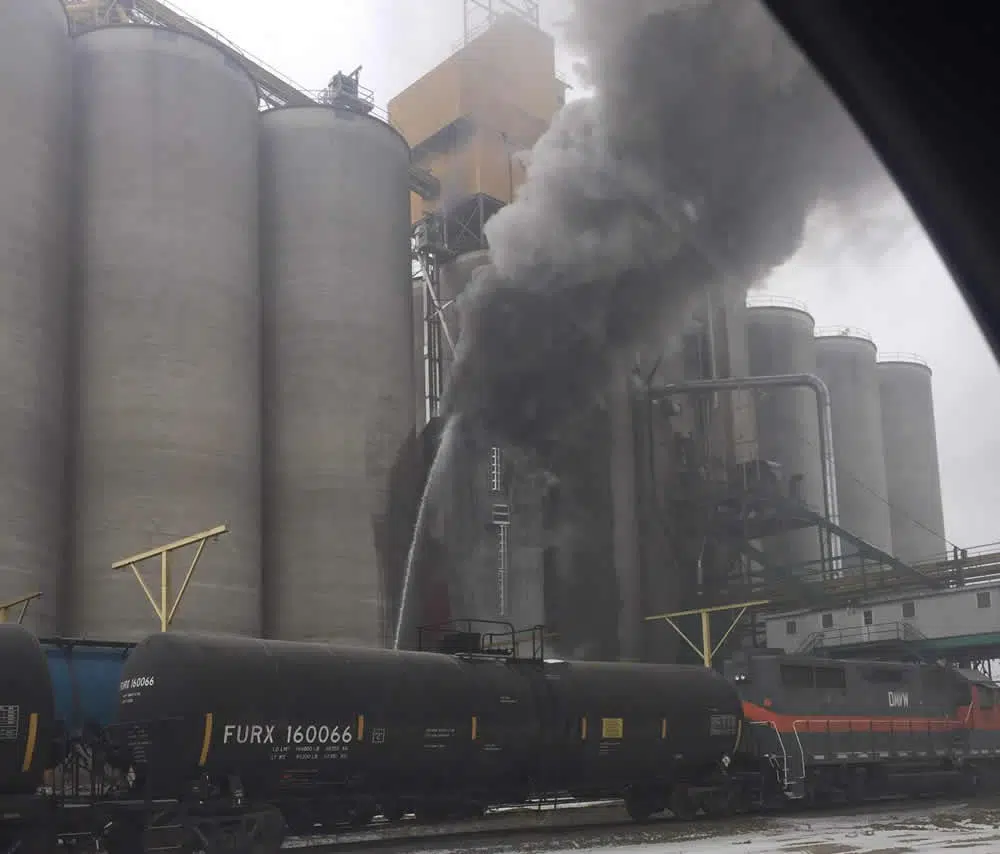 North West Terminal in Unity plans to resume grain deliveries next week—but an important piece of equipment will be out of commission indefinitely.
The high capacity grain dryer was damaged Thursday in a fire. The dryer, which was installed in January 2018, had been extremely busy as area farmers deal with a cold, wet harvest.
"We were probably averaging about 3000 bushels an hour, taking about five percent moisture out of the grain," says NWT general manager Jason Skinner. "It was a significant amount of grain that we were able to dry with this piece of equipment."
The cause of the fire has yet to be determined.
"We are not sure of the reason. I guess we will wait for feedback from the fire chief as to why the dryer caught fire. In terms of the damage, I think the dryer will be out of commission for a while until we can get in there and assess what replacement parts we need to put into it," says Skinner.
NWT hopes to have some temporary drying capacity going in the next 10 to 20 days.
"We have one smaller unit on site that we haven't used for a couple of years that we will put back into operation. It has certainly a smaller capacity than this one—maybe about one quarter of the capacity—but something is better than nothing this year for sure," says Skinner.
NWT is an independent farmer-shareholder owned company based in Unity, about 195 kilometres west of Saskatoon. NWT owns and operates an inland grain terminal and a bioproducts manufacturing facility.