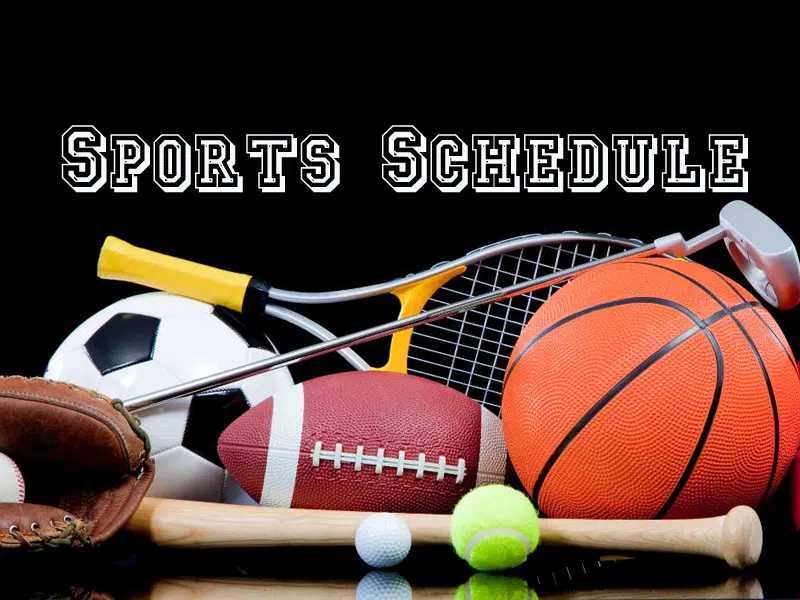 MLB Post-season
L.A. Dodgers at Milwaukee, 6;09 p.m.
(first game of series)
—
CFL
Hamilton at Toronto, 5;30 p.m.
The Saskatchewan Roughriders are back in action Saturday in Winnipeg. The Riders are second in the Western Division with 10 wins and 5 losses for 20 points. The Blue Bombers are third with a record of 8 wins and 7 losses for 16 points. Opening kickoff is at 12 p.m. The Riders next home game is Oct. 27 against the B-C Lions. Opening kickoff at Mosaic Stadium at at 5 p.m.
—
The Canada West University Football Conference play resumes today with Week 6 as all six teams are in action, including the Saskatchewan Huskies visiting the U-B-C Thunderbirds in Vancouver. CJWW's broadcast begins at 6 p.m. with play-by-play at 7 p.m. The Dogs have 3 wins, 2 losses for 6 points tied for 2nd place. U-B-C has 1 win, 4 losses for 2 points tied for 5th place. The Huskies next home game is Saturday, October 20th against the Manitoba Bisons. Kick-off time is 2 p.m. at Griffiths Stadium.
—
The final day of the Prairie Football Conference Regular season is Sunday with all six teams in action. The unbeaten Saskatoon Hilltops will host the Winnipeg Rifles. The Toppers are 7-0 for 14 points and have already clinched first place in the final regular season standings. The Rifles are 3-4 and will finish fourth so this is also a preview of their PFC semi-final. Opening kickoff Sunday from Saskatoon Minor Football Field is 1 p.m. The Broadcast on 92.9 THE BULL begins at 12:30 p.m.
—
The Saskatoon Blades host the Red Deer Rebels tonight. The Bridge City bunch are off to a 6-2 start for 12 points, second in the Eastern Division. The Rebels are 5-2 for 10 points and sit second in the Central Division. Opening face-off at SaskTel Centre is at 7:05 p.m. with the broadcast on 98-COOL signing on at 6 p.m. On Sunday, the Blades host the Prince Albert Raiders at 2 p.m.
WHL
Red Deer at Saskatoon, 7:05 p.m. SaskTel Centre
Spokane at Swift Current
Prince George at Medicine Hat
Regina at Kootenay
Lethbridge at Calgary
Kelowna at Tri City
Kamloops at Vancouver
Edmonton at Everett
—
SJHL- all games at 7:30
Melville at Battlefords
Notre Dame at Humboldt
Yorkton at Kindersley
Nipawin at Melfort
LaRonge at Weyburn
—
PJHL
West Central at Saskatoon Royals, 8:30 p.m. Macklin Arena
—
Midget Boys AAA Hockey
Saskatoon Blazers vs Saskatoon Contacts, 7:45 p.m. Rod Hamm Arena
—
U-Sports
Hockey
Men's- Huskies vs Calgary, 7 p.m. Merlis Belsher Place
Women's- Huskies at Calgary
Basketball
Men's (pre-season)- Huskies vs Lakeland College, 7 p.m. PAC
Women's (pre-season)- Huskies at Lakehead
—
NBA Pre-season
Charlotte at Dallas, 5 p.m.
Detroit vs. Cleveland at East Lansing, Mich., 5 p.m.
Guangzhou Long-Lions at Washington, 5 p.m.
San Antonio at Orlando, 5 p.m.
Brooklyn at New York, 5;30 p.m.
Atlanta at Miami, 6 p.m.
Denver at Chicago, 6 p.m.
Houston at Memphis, 6 p.m.
Minnesota at Milwaukee, 6;30 p.m.
Sacramento at Portland, 8 p.m.
L.A. Lakers vs. Golden State at San Jose, Calif., 8;30 p.m.