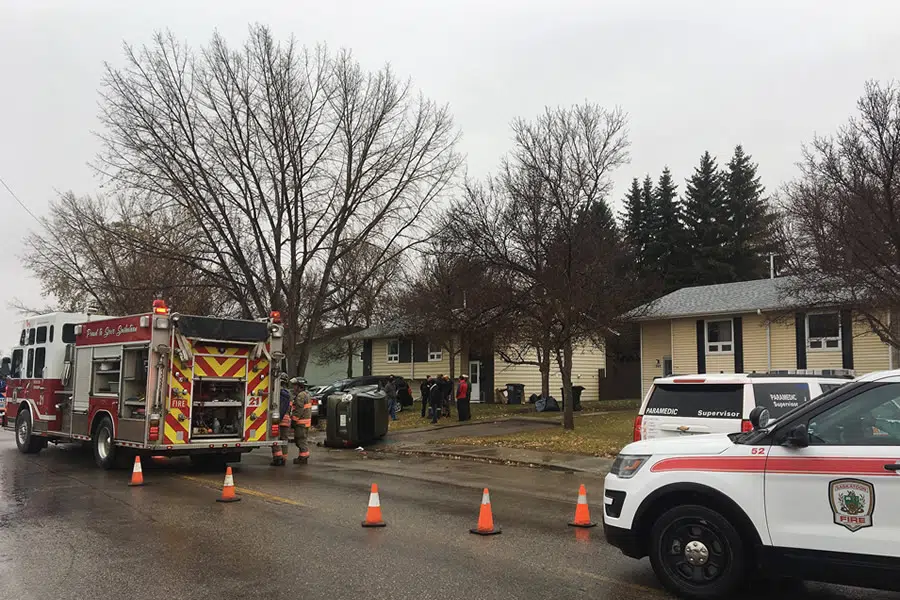 The driver of a Saskatoon Transit bus on Fairmont Drive alerted emergency crews about an accident over the noon hour.
The Fire Department reports that they were alerted about a rollover through the Saskatoon Transit communications system.
It was a three vehicle accident with one vehicle rolling onto its side on the sidewalk.
A fire crew helped with the fluid and debris cleanup.
The bus that reported the incident wasn't involved in the collision.