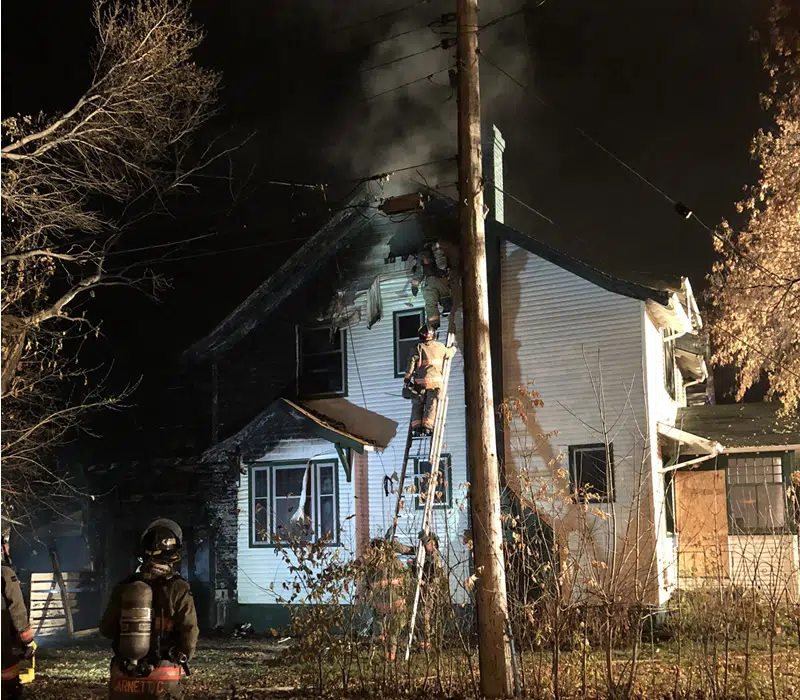 The Saskatoon Fire Department's damage estimate from a house fire at 528 8th Street East this morning (Fri) has risen from $100-thousand to $250-thousand.
A 911 call came in around 5 this morning and emergency crews found the 2 storey house boarded up with a large amount of smoke and flames coming from the back of the house.
Because the structure was deemed unstable, the fire was fought from the exterior.
There were no injuries in this fire and the cause has yet to be determined.