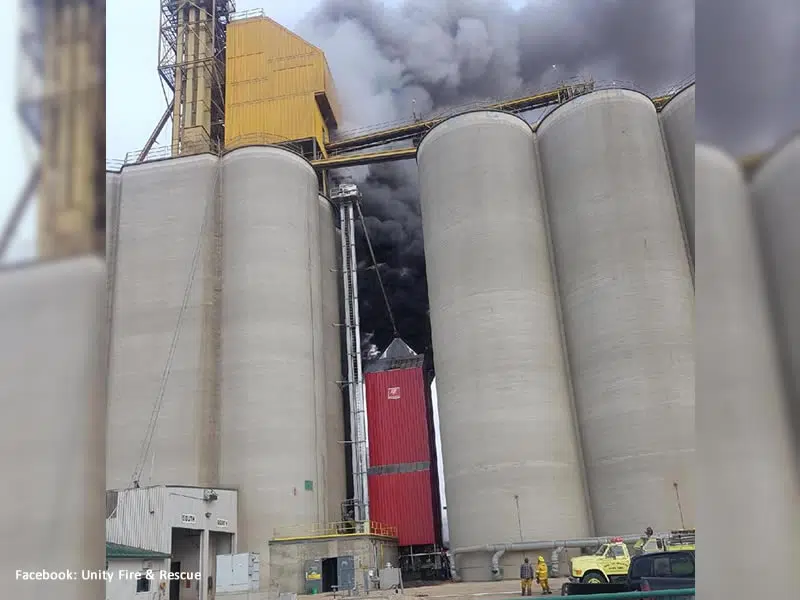 There is a fire at Northwest Terminal in Unity, which the town's Fire Department responded to at 7:15 this morning (Thurs).
The Fire Department and Unity RCMP are asking drivers on Highway 14 passing by Northwest Terminal to not pull over to have a look while emergency crews deal with the fire.
The Northwest Terminal's Facebook page says they will be closed until further notice as they deal with an emergency.