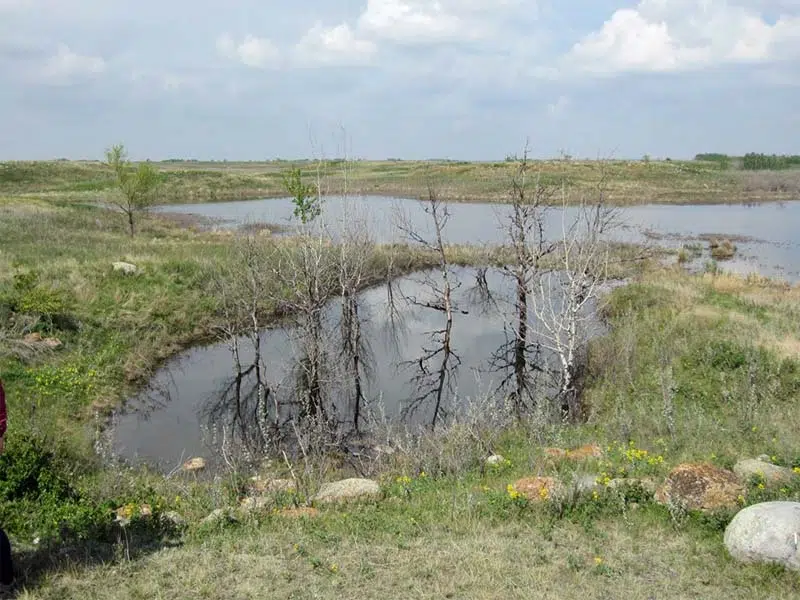 One of the main features of the McOrmond Drive and Central Avenue extensions as well as the new Chief Mistawasis Bridge which opened last week, is that it is all built going through, or connecting to, the Northeast Swale. The Northeast Swale is a protected area of wildlife, wetlands and grasslands.
Dan Willems with the City of Saskatoon says they have electronic sign boards placed along the route as people experience and learn to drive the new roadway, just to remind them to keep an eye out of wild life. Right now permanent signage is in the works to highlight unique features of the area and will be installed later next year.
Some of the features incorporated to protect the area and the wildlife include animal and amphibian crossings under the roads in the form of specifically placed culverts. Even special grass seed has been planted to help with weed management and erosion control and dark sky compliant lighting is intended to preserve the natural dark/light cycles for the inhabitants of the swale.
There is a 50 km/h speed limit on the roadways and roads are deliberately designed to have a reduced cross section of the road itself, with no median. City Council set the speed limit on the Chief Mistawasis Bridge, which is part of the road leading to the swale, at 70 km/h.