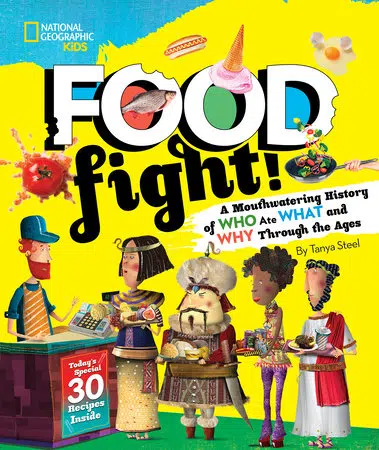 The author of a children's book says it combines her passions for food and history.
Tanya Steel says "Food Fight" is a journey through 30 important eras in world history which also describes what people ate and how they prepared the food.
Steel's stories include a 3-million dollar meal a Roman general staged for two friends and how medieval monarchs used to light roasted peacocks on fire and say they were serving fire breathing dragons.
Steel pointed out the discovery of the new world by Christopher Columbus was a search for cinnamon that went wrong.
She calls the book a colourful, bright, funny and interactive look at world history and its relationship with food to get children excited about learning, cooking and healthy eating.
Steel says all 30 recipes in the book are kid-tested and kid-approved.