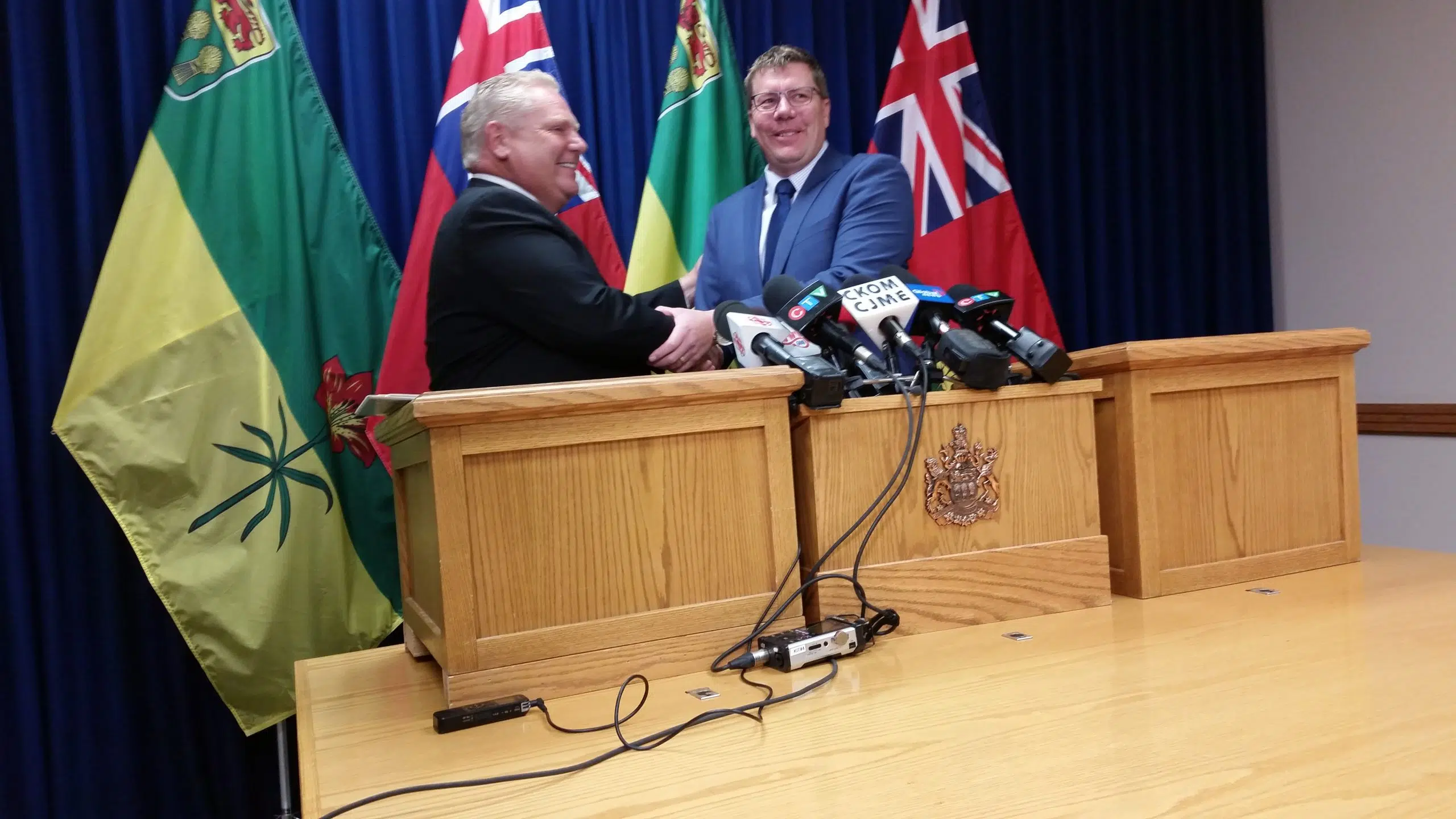 The Premiers of Saskatchewan and Ontario are united in the fight against Ottawa's carbon pricing plan.
Scott Moe and Doug Ford pledged support for the court cases each province is fighting against what they call a tax that will have no environmental benefit.
Ford said Prime Minister Justin Trudeau has a choice to stand with the families, businesses and workers opposed, or stand with the carbon tax.
Moe insisted the Federal Government delay implementation pending the outcome of the court cases and asked Ottawa not to make infrastructure money conditional on provinces signing on to the plan.
Both premiers welcome Manitoba's decision to scrap their support for the Federal carbon initiative.
Moe welcomed Ford to the province saying it's the first visit by an Ontario Premier in nearly ten years.
He said Ontario is the province's second biggest inter-provincial trade partner with exports in excess of 5-billion dollars and imports of 6.7-billion.