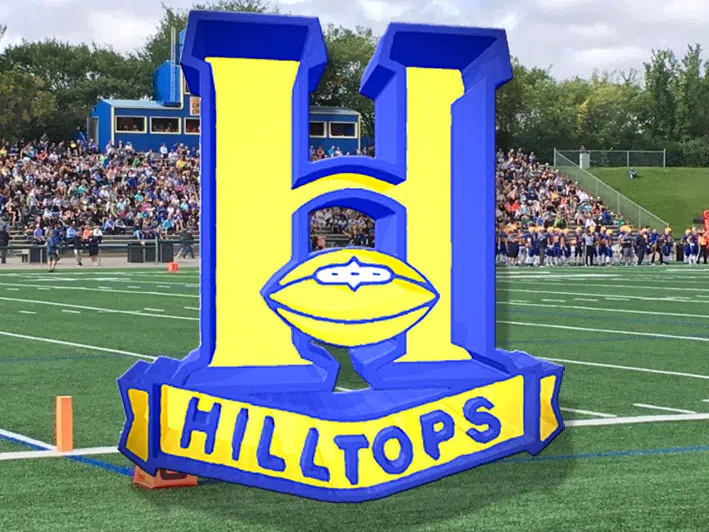 It's difficult to criticize a four-time Canadian Bowl championship team that has already clinched first place with two regular season games to go, but Hilltops head coach Tom Sergeant put his players on notice after Sunday's 36-16 win over the Edmonton Huskies at SMF Field.
Sergeant was unhappy with the two lost fumbles and the inability of the offense to take full advantage of opportunities presented to them by turnovers forced by the Saskatoon defense and special teams.
He said the building process continued this week heading into Sunday's game against the Wildcats in Edmonton.
"This whole team has got to get better," said Sergeant. "If we think we're a finished product right now and a team that's going to be raising trophies and all that crap, I'm telling you we're not that team yet."
However Sergeant is confident they will become that team.
"This team's got a long way to go and I'm excited about the process to improve them and put them into the best spots so they can be as successful as they want to be," said Sergeant.
Josh Ewanchyna has won back-to-back PFC offensive player of the week awards after recording 201 rushing yards and scoring a touchdown against the Huskies. The Hilltops running back is now the leading rusher in the conference with 643 yards.
The third-year man from Holy Cross said ball security has to be better this weekend in Edmonton.
"Those fumbles were uncalled for and very unlike us so we've got to clean that up a little bit and execute, being consistent with our pass and run game," said Ewanchyna.
The Wilcats are hoping to recover from a devastating loss last weekend in Regina. They saw victory slip away when the potential game winning field goal on the last play of the game hit the upright giving the Thunder the 27-26 victory.
The (2-4) Wildcats need a win to keep their playoff hopes alive while the Hilltops are looking to improve to 7-0. The opening kick-off is set for 1 p.m. with Sunday's broadcast on 92.9 THE BULL beginning at 12:30