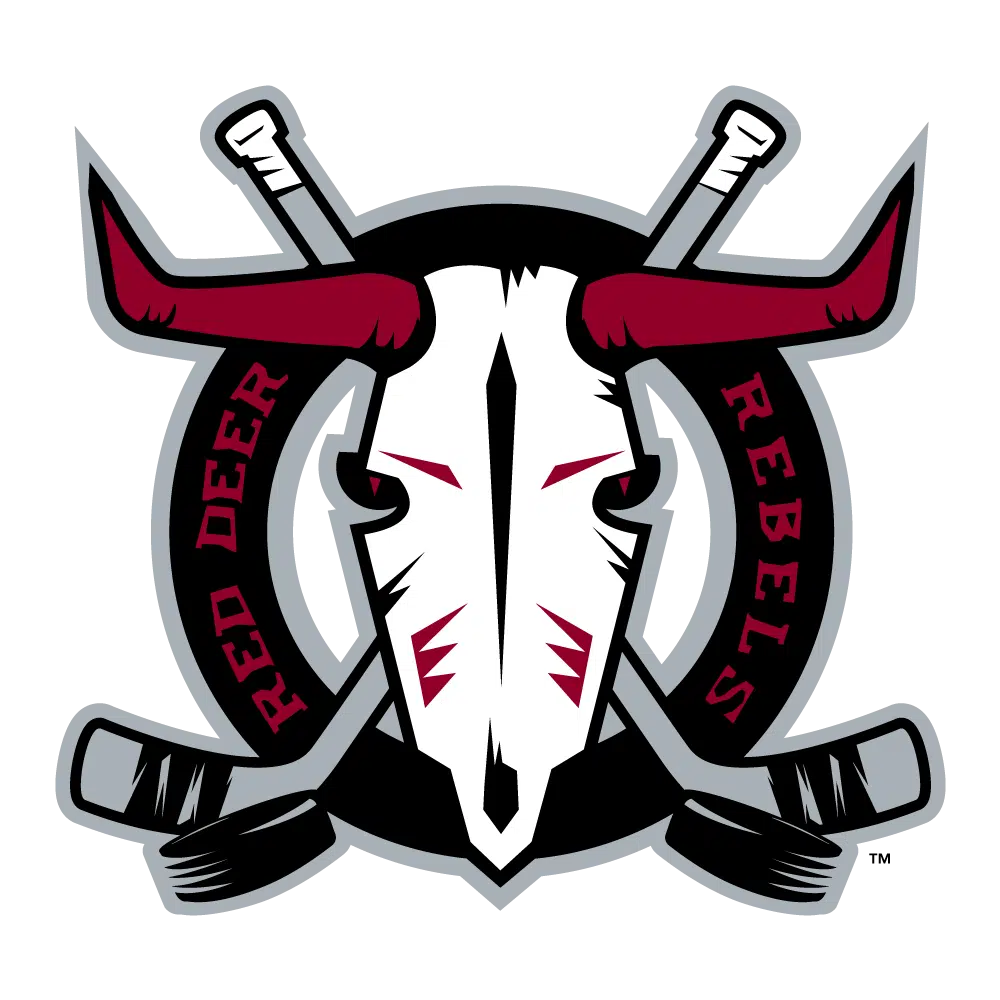 Three unanswered second period goals gave the Red Deer Rebels a 5-4 victory over the visiting Saskatoon Blades Tuesday night.
Jeff DeWit's second of the game, Saskatoon product Reese Johnson and Russian rookie Oleg Zaytsev's power play marker turned a 3-2 Bridge City Bunch lead after one period into a 5-3 Red Deer advantage through 40 minutes as the Rebels won their fourth consecutive game. It was the second straight loss for the Blue and Gold who have been out-scored 7-0 in the second period of the two setbacks.
A back-and-forth opening frame saw Eric Florchuk and Josh Paterson each tally their first goals of the season…both on the man advantage…only to have Chris Douglas and DeWit, also on a power play, knot the score. Kristian Roykas-Marthinsen gave the 3-2-0 Blades the lead back before the 4-2-0 Rebels took over in the middle stanza.
"I think in the first period we came out the right way," said Saskatoon assistant coach Jerome Engele. "We took it to them, we had a lot of shots on net…15 in the first period, that's what you want. We wanted to get pucks at the net, get people in front. Second period, I think we took our foot off the gas a little bit because we thought it would be fairly easy and we only had seven shots on them in that period and they got more momentum and started taking it to us, controlled the puck in our zone and really made it mayhem for our defence and (Nolan) Maier in net."
Riley McKay scored 5:09 in the third period to cut the Red Deer lead to 5-4, but the Bridge City Bunch couldn't cash in an equalizer. The Rebels out-shot the Blue and Gold 35-33. The Blades continue on to Edmonton Wednesday to play the 5-0-0 Oil Kings. Game time is 7 p.m. with the Sardinia Restaurant pre-game show on 98-COOL starting at 6 from Rogers Place. Following is the official game summary from the W-H-L…
Saskatoon Blades 4 at Red Deer Rebels 5 – Status: Final
Tuesday, October 2, 2018 – Enmax Centrium – Red Deer, AB
Saskatoon 3 0 1 – 4
Red Deer 2 3 0 – 5
1st Period-1, Saskatoon, Florchuk 1 (Dach, Davidson), 4:48 (PP). 2, Saskatoon, Paterson 1 (Dach, Davidson), 10:55 (PP). 3, Red Deer, Douglas 1 (Bains, Morozoff), 11:41. 4, Red Deer, de Wit 4 (Hagel, Alexeyev), 14:09 (PP). 5, Saskatoon, Roykas Marthinsen 2 (Paterson), 15:24. Penalties-Tarzwell Rd (hooking), 3:50; Hagel Rd (kneeing), 10:39; Schmidt Sas (tripping), 13:18; Tarzwell Rd (cross checking), 17:44.
2nd Period-6, Red Deer, de Wit 5 (Hagel), 1:23. 7, Red Deer, Johnson 3 (Tarzwell, Sakowich), 3:25. 8, Red Deer, Zaytsev 3 (Hagel, Alexeyev), 10:48 (PP). Penalties-Donohoe Rd (cross checking), 4:58; De La Gorgendiere Sas (tripping), 8:53.
3rd Period-9, Saskatoon, McKay 2 5:09. Penalties-Farren Sas (unsportsmanlike cnd., major-fighting), 5:45; Douglas Rd (major-fighting), 5:45; Gerlach Sas (slashing), 9:59; Sakowich Rd (holding opp. stick), 12:36.
Shots on Goal-Saskatoon 15-7-11-33. Red Deer 12-11-12-35.
Power Play Opportunities-Saskatoon 2 / 5; Red Deer 2 / 4.
Goalies-Saskatoon, Maier 3-2-0-0 (35 shots-30 saves). Red Deer, Anders 3-2-0-0 (33 shots-29 saves).
A-3,626
Referees-Taylor Burzminski (83), Colin Watt (72).
Linesmen-Chad Huseby (59), Sheldon Skinner (127).