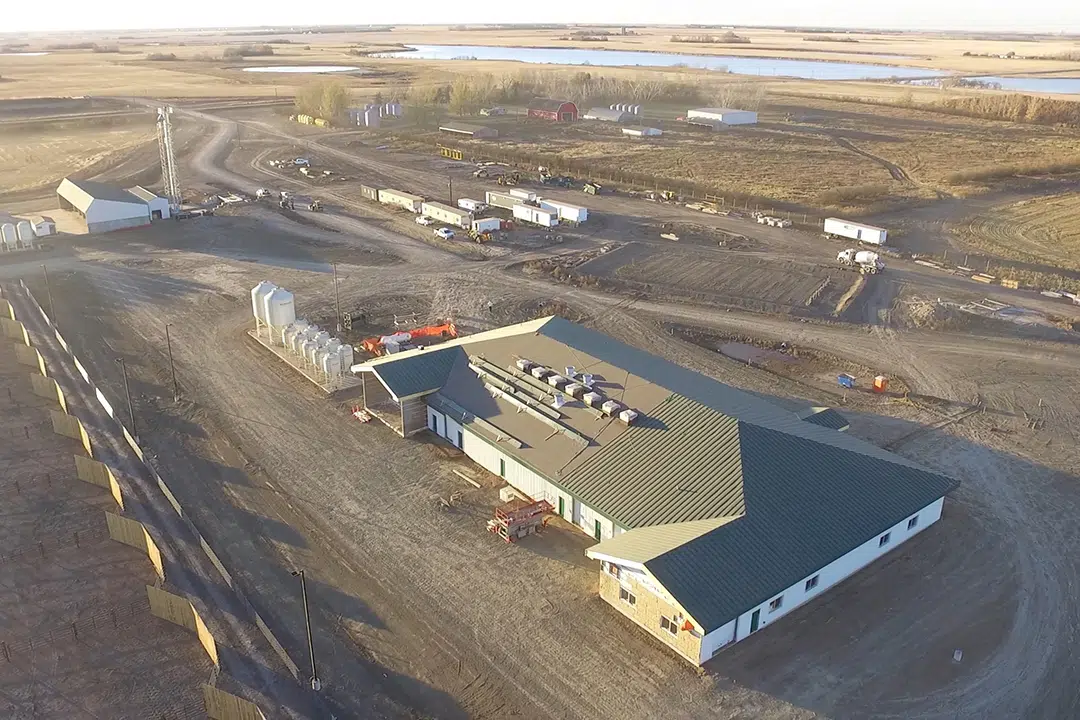 The Livestock and Forage Centre of Excellence (LFCE) is located near Clavet, about 30 kilometres southeast of Saskatoon.
The new facility brings together every link of the livestock production chain with a focus on three key areas:
-cow/calf production
-intensive livestock production (feedlot)
-forage pasture and grazing management
It combines all previous research activities into a single location.
The Beef Cattle Research and Teaching Unit is a 1500 head feedlot. Across the road is the Forage and Cow-Calf Unit, which will support the 300 cows that are currently at the Western Beef Development Centre research program near Lanigan.
"We are still wrapping up construction of the Forage and Cow-Calf Unit," says Kathy Larson, LFCE interim director. "There have been animals on the feedlot side since the beginning of August. We had a research trial start that involves over 400 feeder animals that is being led by Dr. Greg Penner at the University of Saskatchewan's Animal and Poultry Science Department."
Dr. Penner's research trial looks at insulin resistance in feedlot cattle.
There are about 20 permanent LFCE operating staff, which don't include research scientists and graduate students.
"I'm going to say 30 to 40 different researchers that would be looking to collaborate and then each will have graduate students, some that they co-supervise on projects as well."
The LFCE is a partnership between cattle producers, the Province of Saskatchewan, the federal government and the University of Saskatchewan.
The official grand opening is set for Tuesday, October 9.
More information on the LFCE can be viewed at https://wcvm.usask.ca/lfce/