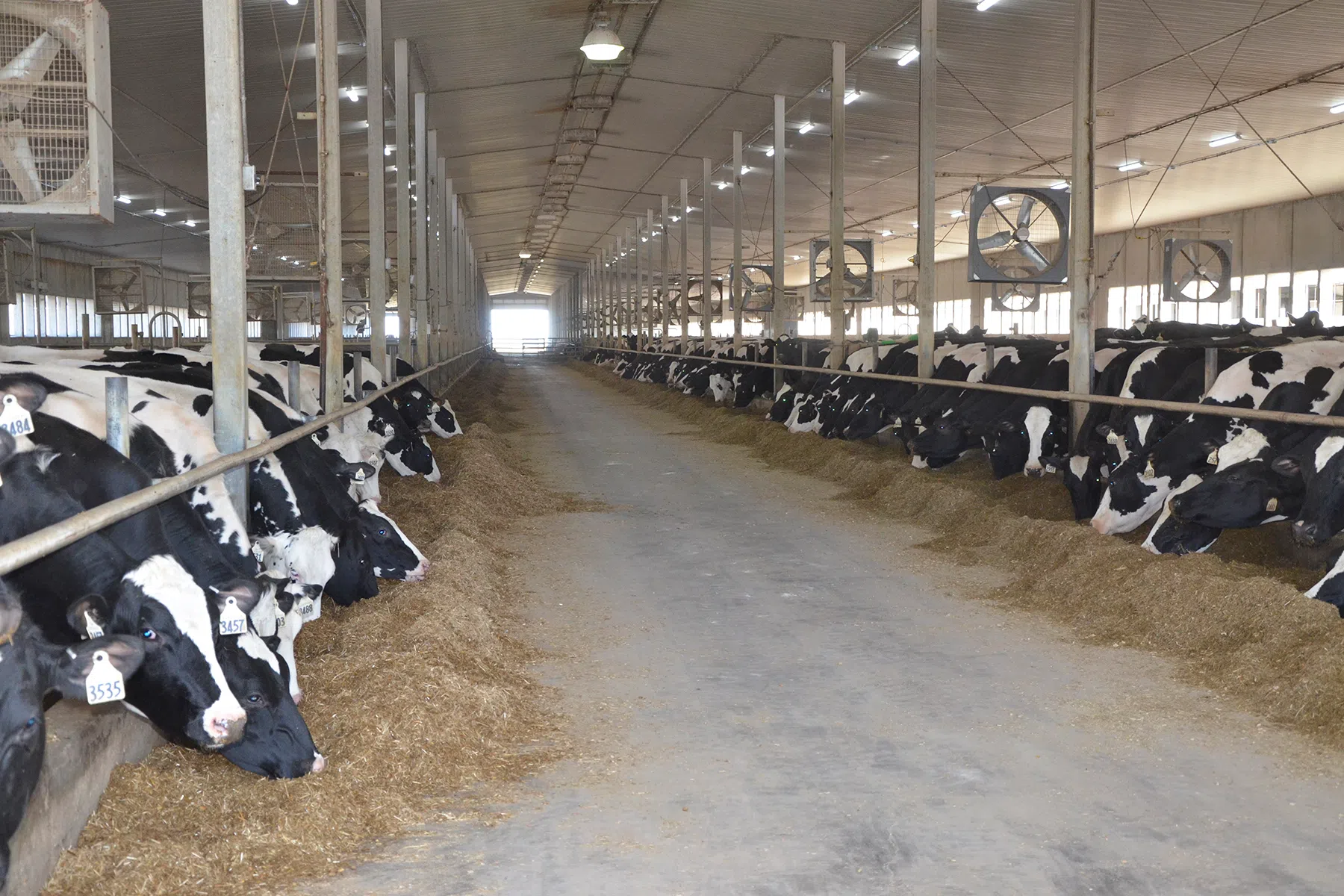 There is either anxiety or relief, depending on the type of farm.
The U.S.-Mexico-Canada Agreement (USMCA) was reached just prior to the midnight Sunday deadline imposed by the Trump Administration.
It is a bitter pill to swallow for dairy, poultry and egg producers. Supply management concessions will mean additional U.S. imports coming into Canada. Under the new USMCA, American dairy producers will have access to 3.6 percent of Canada's dairy market. SaskMilk General Manager Peter Brown says that's on top of concessions made in the Trans-Pacific (CPTPP) and European Union (CETA) trade deals.
"These amounts of access may seem relatively small, but you add them up and it is a huge impact," says Brown, who estimates total losses across the country will approach $200 million annually in six years.
Saskatchewan's 165 dairy producers and the processing sector contributes $413 million to Saskatchewan's gross domestic product. (GDP)
The new agreement also includes the dismantling of Canada's "Class 7" dairy ingredient pricing strategy, which had removed the incentive for dairy processors to use imported diafiltered milk. The loss of that market upset U.S. dairy farmers and was a key talking point for President Trump during the NAFTA renegotiation.
The federal government maintains it managed to protect supply management, despite the concessions. Foreign minister Chrystia Freeland, who led the Canadian negotiating team, says there will be compensation for dairy producers.
"We want to be sure that the compensation is carefully thought through and we have begun that process already," says Freeland.
There are 11,000 dairy farms in Canada, mostly in Ontario, Quebec and British Columbia.
Canada did manage to hang onto the dispute settlement mechanism, which protects and enforces trade rules.
While the supply managed sectors feel betrayed, organizations representing beef, pork, grain and oilseed producers are welcoming the new deal.
"Achieving the agreement will ensure ongoing stability in agricultural trade within North America," states Cam Dahl, president of Cereals Canada. "Agriculture in all three countries has benefited from freer trade. Preserving these benefits was a key objective in these negotiations."
USMCA includes a section devoted to grain trade. It will allow US-grown wheat delivered in Canada to be treated the same as Canadian-grown wheat within our grading system. It also contains measures addressing agricultural biotechnology, including plant breeding.
"The U.S. is an important market for Canadian live cattle and beef," says Bill Huber, president of the Saskatchewan Stock Growers Association. "There has been a lot of uncertainty on the markets on both sides of the border . . . and it's had an effect on the industry. Now, Canada's beef sector can focus on returning stability to markets."
Sask Wheat, Canola Council of Canada and the Canadian Agri-Food Trade Alliance (CAFTA) all issued news releases in support of the new agreement.