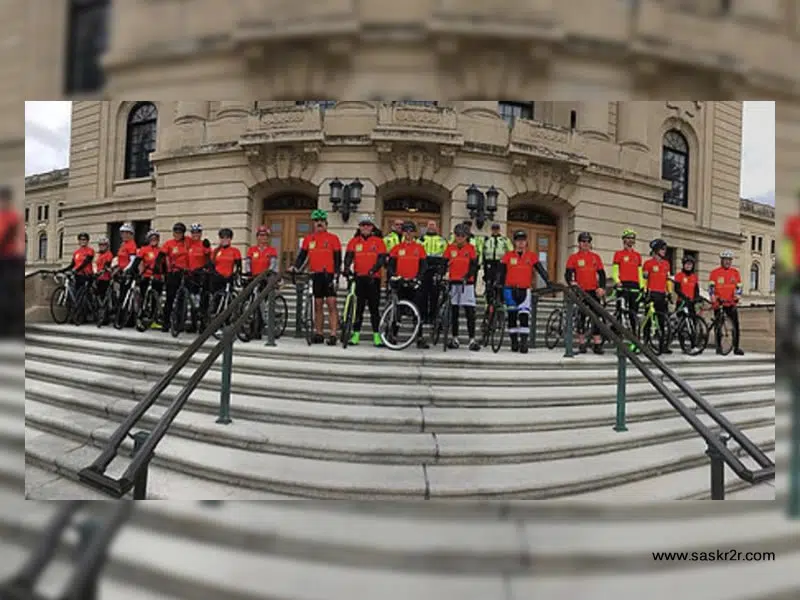 No matter the weather, the Saskatchewan Ride to Remember takes to the road just before the last weekend of the month, cycling to Regina for the Police & Peace Officer Memorial on the Legislative grounds.
With visits to various communities along the way, it's a 400 kilometre ride which began Thursday morning from Saskatoon Police Headquarters.
Staff Sgt. Patrick Barbar says there is a national ceremony in Ottawa which was established in 1998 and then in 2005, Saskatchewan began its own memorial to honour fallen peace and police officers.
The cycle from Saskatoon began 3 years ago and this year there are 25 officers participating.
He says it's a powerful experience to be on the ride, and then to be a part of the group heading on to the Legislature grounds.
He says it's emotional for the participants because you are cognizant of why you are riding.
The memorial to honour fallen police and peace officers begins at 10:30 tomorrow morning and the public is welcome to attend.