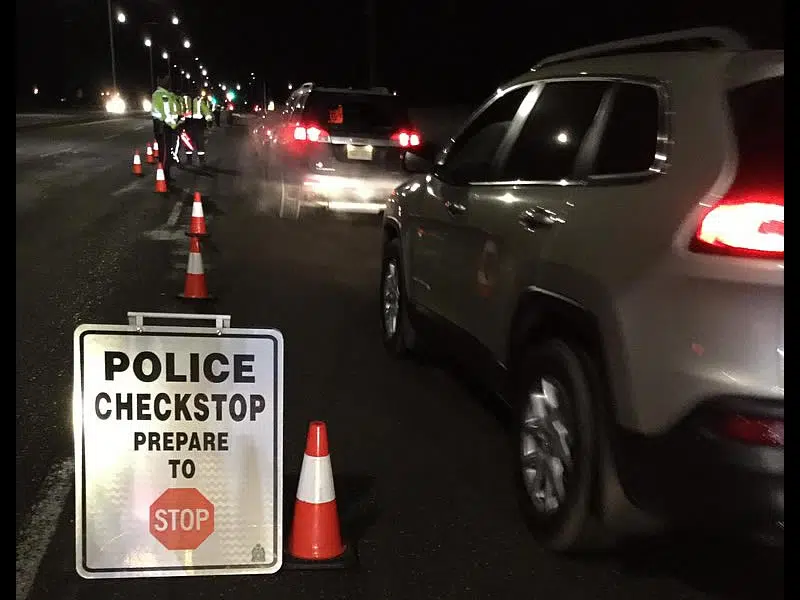 A van evaded a check stop on Wednesday morning near Lanigan but was later found with the alleged driver inside.
Combined Traffic Services of the RCMP and Saskatoon Police Service, along with CP Rail Police, and members from the Lanigan, Wynyard and Watrous RCMP detachments were on Highway 16 when a van entered the check stop area.
Instead of stopping though, police say the van jumped the curb, nearly hitting an officer and then sped off.
A check of the license plate indicated it was a stolen vehicle from Lloydminster.
A short time later the vehicle with the driver inside was found stuck in a field.
A Nova Scotia man, 28 year old Kyle Lang, is facing charges that include possession of property obtained by crime, assaulting a peace officer and possession of a prohibited weapon.