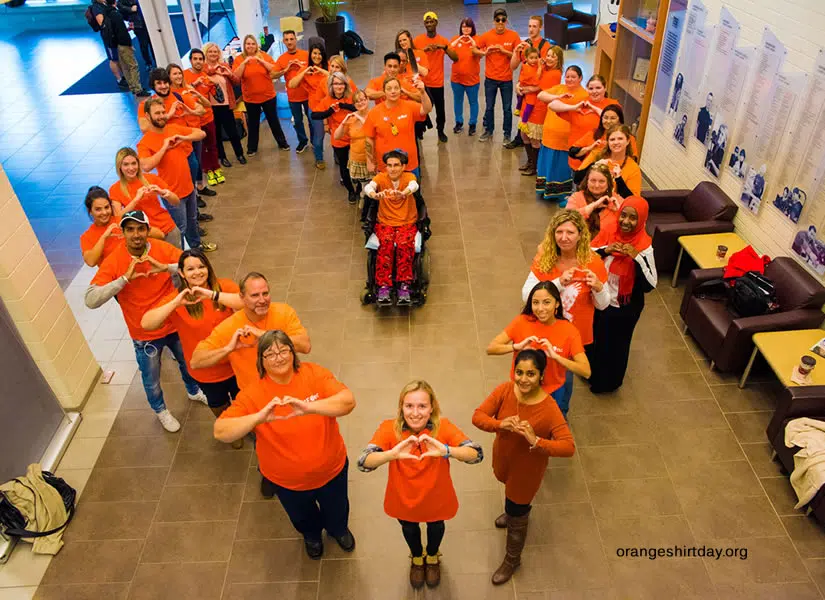 Orange Shirt Day is a day to think about the effect that residential schools had and to move forward in the spirit of reconciliation
It's coming up on Sunday, but because there is no school on Sunday, it is being recognized today (Fri) in many schools.
As an example, Saskatoon Police Chief Troy Cooper, Fire Chief Morgan Hackl and other community partners are joining students and staff at Bishop Klein School on Northumberland Avenue this afternoon for a reconciliation walk.
The day comes from a story of residential school survivor who as a young girl had her shiny, new orange shirt taken away on her first day of school.
The Saskatchewan School Boards Association encourages everyone to wear orange and to think about residential schools in the spirit of reconciliation.
Deputy Premier and Education Minister Gord Wyant wants Saskatchewan people to take the time to understand the impact of residential schools.