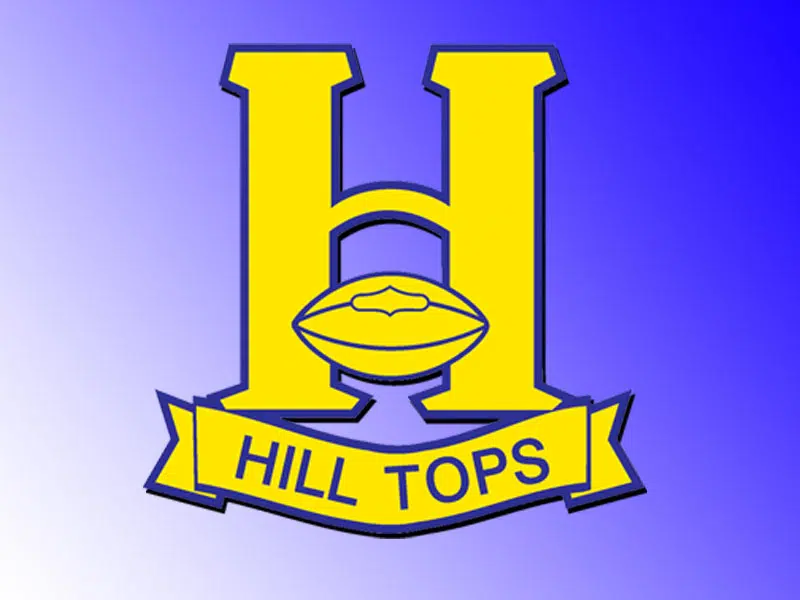 The Saskatoon Hilltops can clinch first place in the Prairie Football Conference Sunday and will face their toughest test of the season when the Edmonton Huskies come to town.
The 5-0 Hilltops have the PFC leaders in passing and receiving. Quarterback Jordan Walls has completed 78-of-126 passes (61.9%) for 1,270 yards with 10 touchdown. His favourite target Jason Price has hauled in 19 passes, averaging 22.2 yards a catch and two touchdowns.
Price believes a deep talented group of receivers including Tanner Rhode, David Solie and Keegan Dicks is an advantage for the Toppers heading into the first place showdown.
"Defenses can't really pick on one guy and cover him all game, put their best players on him because we're just going to throw to the other guys, that receiving corps is so deep anybody can hop in there and make some plays," said Price.
The 4-1 Huskies boast the PFC's leading rusher. Brandt Burzuk has rambled for 488 yards on 67 carries averaging 7.3 yards with five touchdowns. Saskatoon's Josh Ewanchyna is right behind him with 442 yards on 58 carries with seven majors. Ewanchyna is averaging 7.6 yards having put his numbers together in just four games as he missed the season opener in Regina. The third year man from Holy Cross is the reigning PFC Offensive Player of the Week for his 168 yards on 18 carries last Saturday vs Regina.
Huskies quarterback Tommy Yanchuk and receiver Sam Clayton are third in the conference in passing and receiving.
Meanwhile, Justin Hodinsky of the Huskies won PFC Defensive Player of the Week after intercepting a pass, recovering a fumble, knocking down three passes and recording three tackles in last weekend's 44-18 win over Winnipeg. Fellow defensive back Oshane Samuels was the Special Teams player of the Week after setting a CJFL record by blocking two kicks.
The Hilltops are hoping to carry the momentum of last Saturday's 48-24 win over the Thunder into Sunday's game which defensive back Logan Bitz calls their toughest test of the season.
"We're lucky that we get them at home so we can dress a couple more guys, take a little rest, obviously we don't have the travel time to deal with, they're going to be a tough team but hopefully we will play our game and it just works out in our favour again," said Bitz.
Game time is 1 p.m. with the broadcast on 92.2 THE BULL beginning at 12:30.