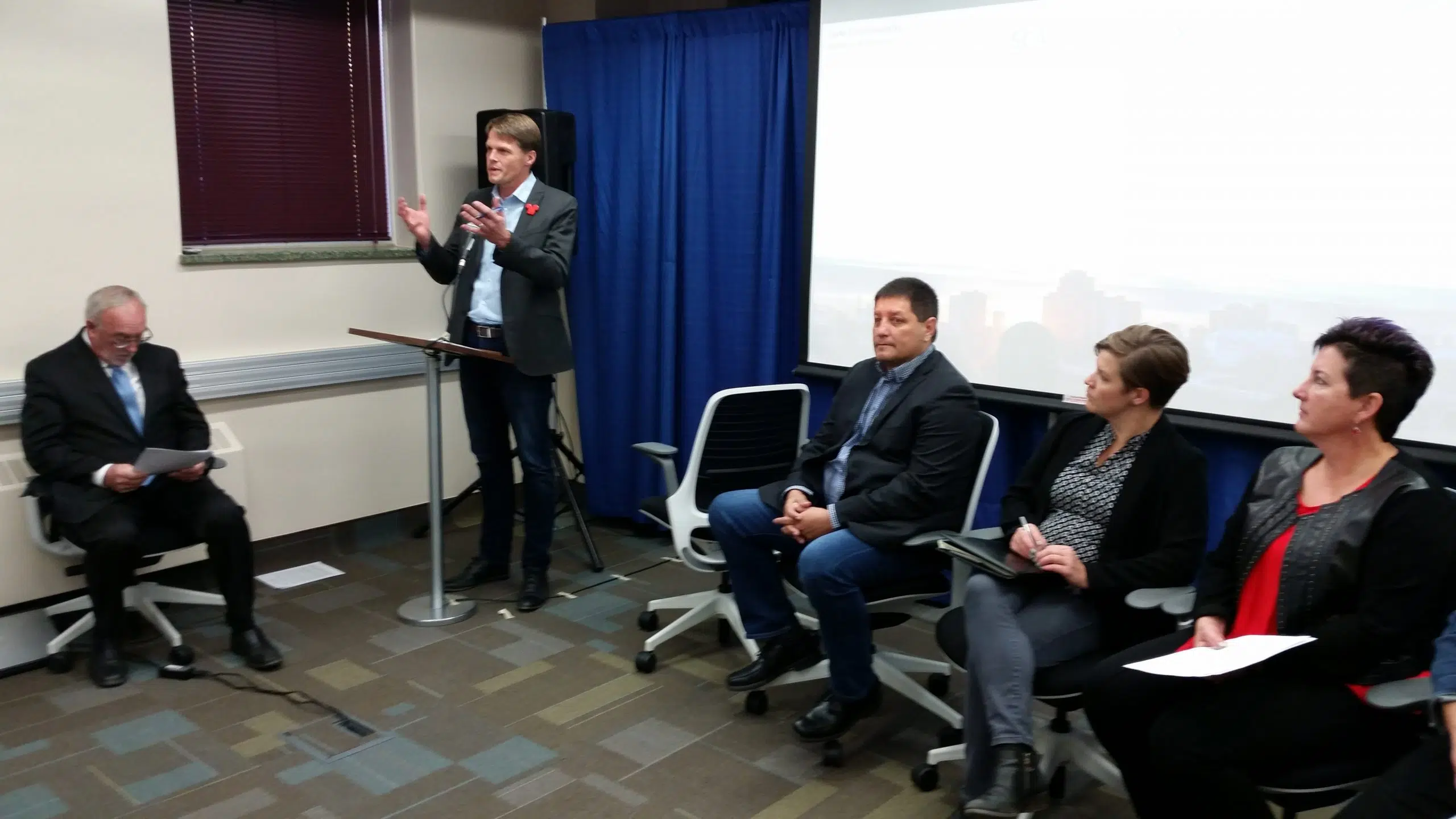 A collection of 29 groups in Saskatoon feels crystal meth and housing are the two biggest problems in the city.
The Safe Community Action Alliance which includes government, health, First Nations and social service agencies was formed in the summer of 2017.
Its purpose is to address immediate issues and work together to find long term solutions as quickly and efficiently as possible.
Mayor Charlie Clark said stable housing has already been found for hundreds of city residents who need it most and the Alliance is working on a crystal meth intervention plan.
Clark said when groups like the Food Bank, Straight Up and the United Way collaborate, it's a way to find out from gang members and homeless people how to solve their problems.
The Mayor said there have been successes. Clark claimed the number of people with mental health issues who end up in jail has been reduced by police and the health authority working together.
Executive Director of the Saskatoon Food Bank and Learning Centre Laurie O'Connor said reducing poverty is the foundation for finding solutions to drug abuse, crime and homelessness.
Meanwhile Saskatoon Tribal Council Chief Mark Arcand believes the Alliance can help reduce the high First Nations incarceration rate.
Arcand pointed out well over 90-percent of young men and women in the correctional system are First Nations who also make up three-quarters of men behind bars in Saskatoon.
He said addressing the root problems with a positive approaches and outcomes is the key.