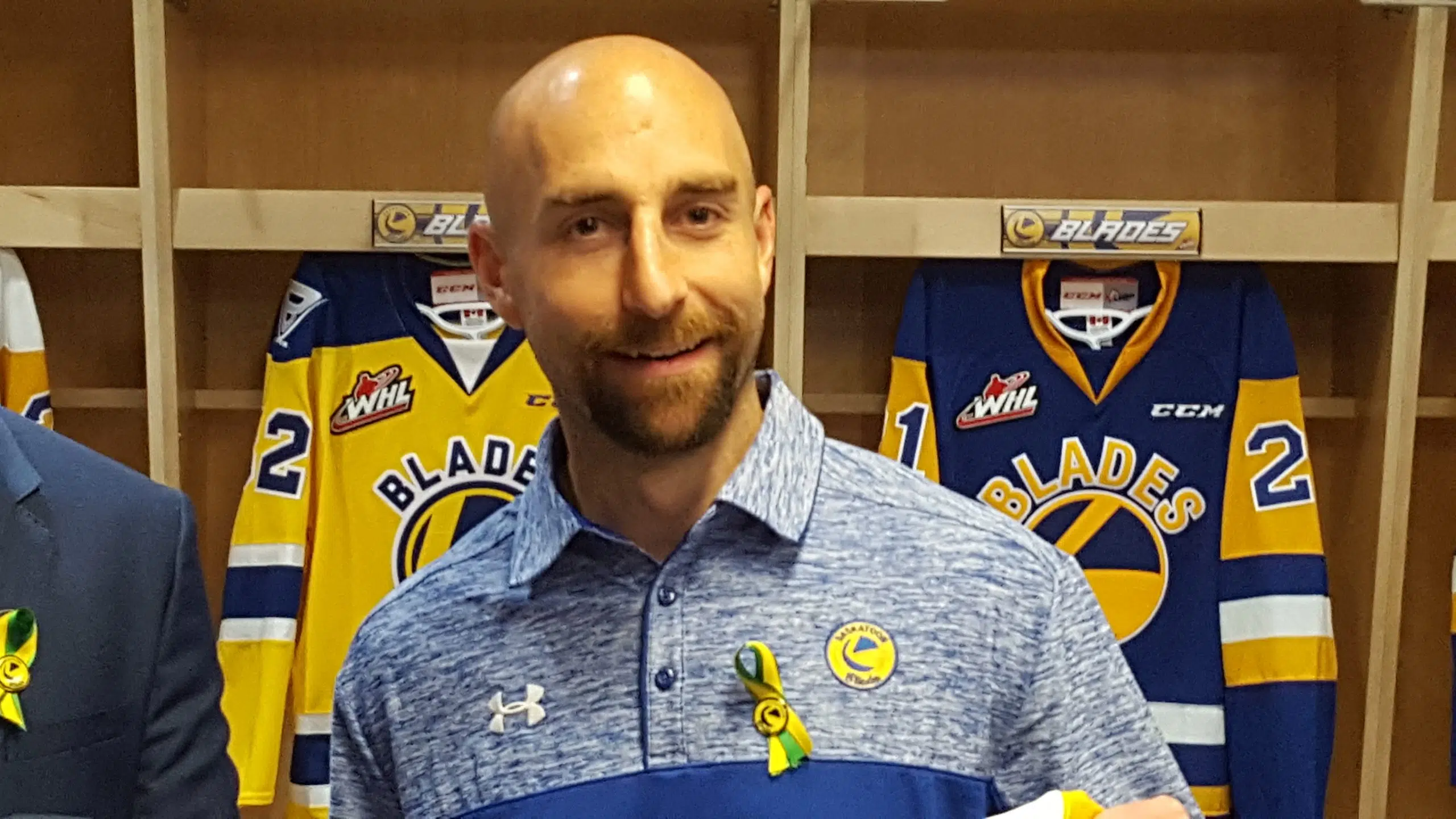 The Saskatoon Blades aren't all that impressed with being 10th in the weekly C-H-L Top 10.
"I really don't care to be honest with you," said head coach Mitch Love (pictured) with a chuckle when asked what he thinks about his team cracking the national rankings. "It's good for the kids, they won a couple of games (last) weekend…but, it is what it is at this time of the year. It's meaningless to me and it should be meaningless to our group right now in terms of what we need to accomplish next."
Next is a couple of games this weekend. Following a rare Friday off in the W-H-L regular-season, the Bridge City Bunch host Medicine Hat Saturday night and visit Prince Albert Sunday. The Saturday contest against the Tigers begins at 7 at SaskTel Centre with the Sardinia Restaurant pre-game show leading off 98-COOL's broadcast at 6. Sunday's game from P.A. faces off a 6 p.m.