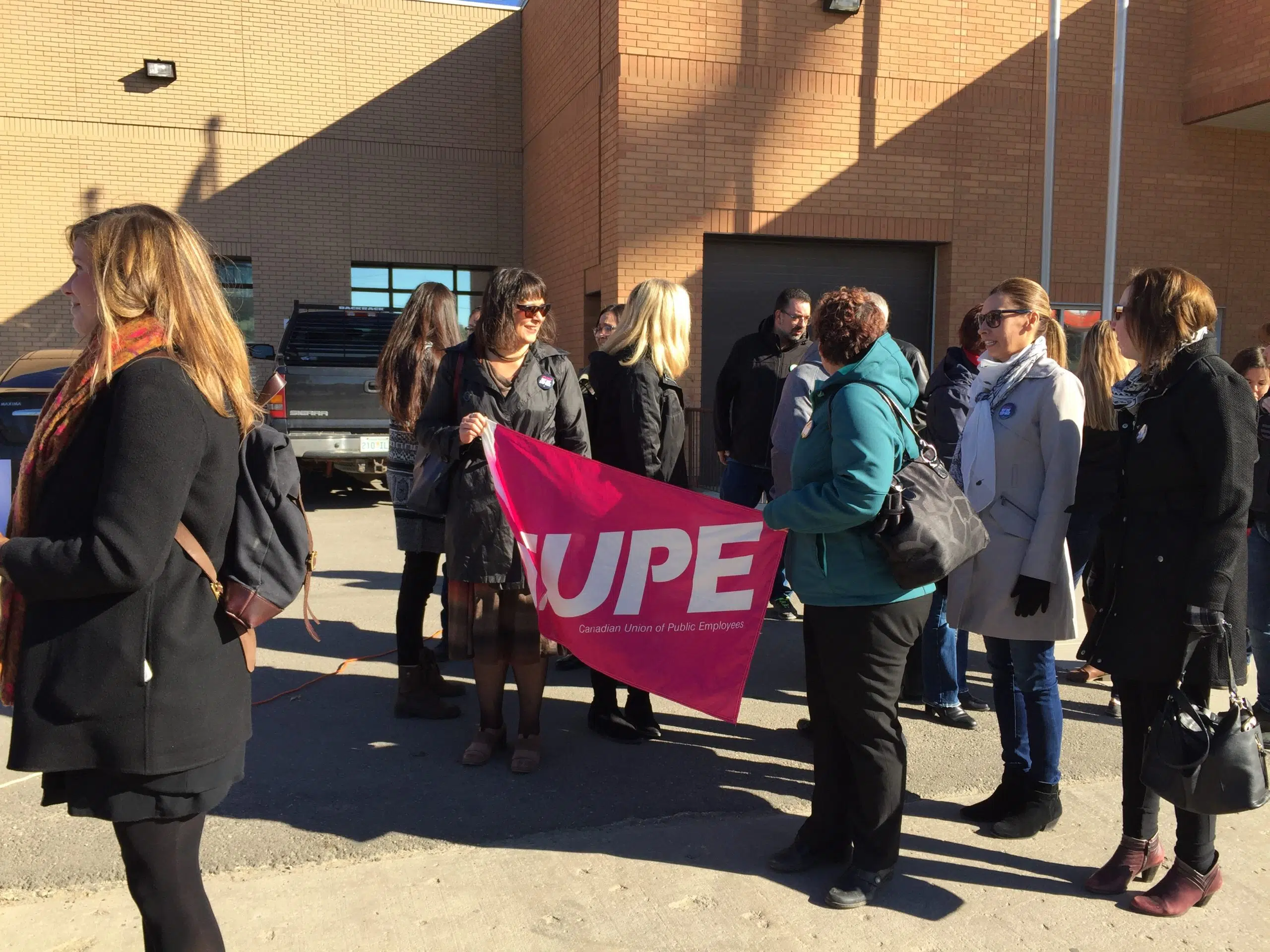 Legal Aid workers and CUPE Local 1949, the union which represents 150 Legal Aid employees are showing their frustration with the Legal Aid Commission following a series of decisions this summer that resulted in the privatization of some workers and layoffs given to some employees. The union and its members are upset that the Legal Aid Commission is continuing to have meetings without including the union and its members to express their concerns.
Earlier this summer decisions were made to privatize the majority of duty counsel work in the Saskatoon office, to eliminate three staff lawyer positions and to move two eligibility officer jobs to a call centre in Regina.
Many members of the union feel this is just the beginning of what is to come in regards to privatization.
Meara Conway, Vice-president of CUPE Local 1949 says even though most Saskatchewan residents will likely never need a publicly funded lawyer, a strong Legal Aid system is an important part of a democracy.
The union is hoping to meet face to face with the Legal Aid Commission to address their concerns although no formal meeting has taken place.