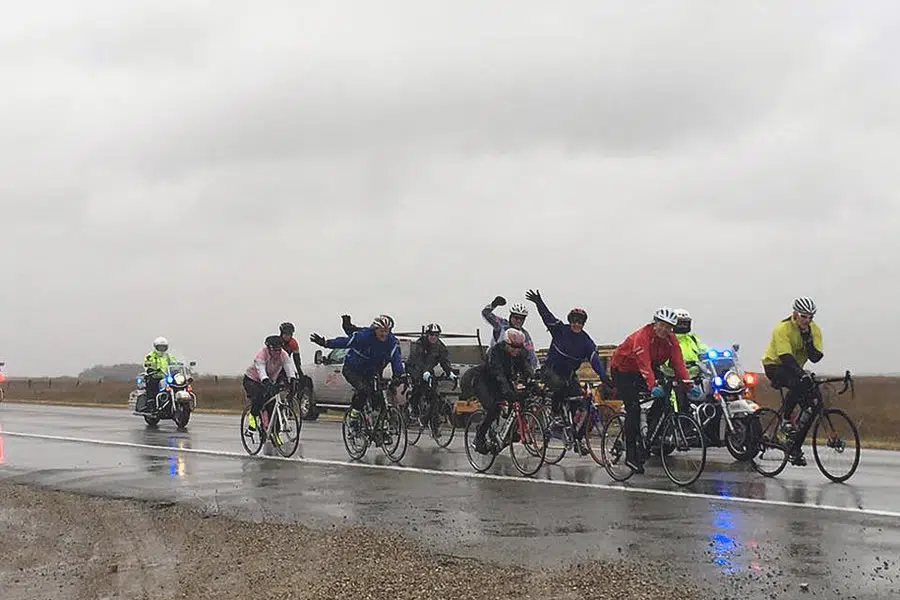 It's a 400 kilometre cycling route no matter what the weather and the goal is to honour fallen peace and police officers.
The Saskatchewan Ride to Remember begins tomorrow (Thurs) morning at 8, leaving Saskatoon Police Headquarters and after visiting communities along the way, ending up in Regina on Saturday afternoon.
Staff Sgt. Patrick Barbar says Sunday morning is the annual Saskatchewan Police & Peace Officer Memorial at 10:30 on the Legislative grounds, and the public is welcome to attend.
There are 25 officers from across the province taking part in the Ride To Remember and 8 are with the Saskatoon Police Service.
Barbar says drivers have been respectful of the cyclists and the ride, and they haven't had any problems with dangerous driving along the route.
He adds that a highlight of the journey is stopping off in the smaller centres along the way, because they have been quite welcoming.
The memorial in Regina coincides with National Police and Police Officers Memorial Day, established 20 years ago with the ceremony always on the last Sunday of September.