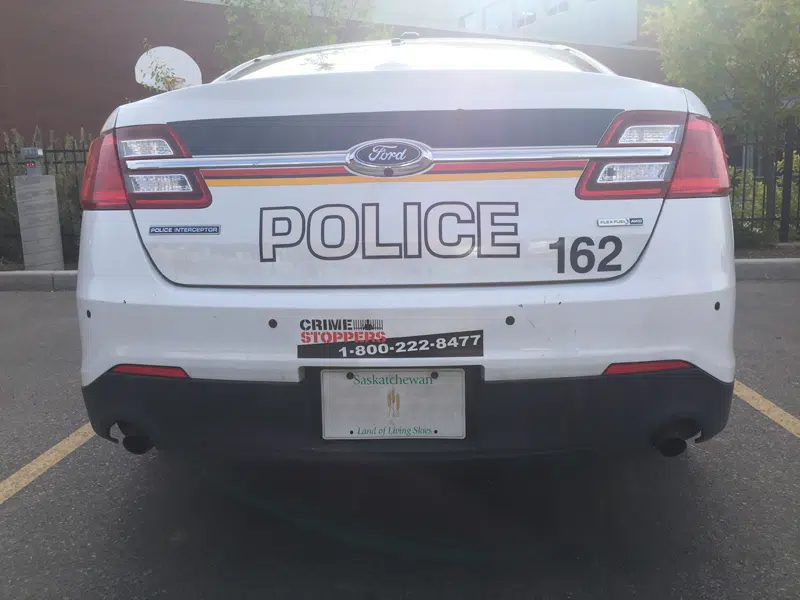 A 21 year old man was hit by a vehicle just after midnight (tues). Saskatoon police say he was walking across Attridge Drive at Rever Road when it happened. He was taken to hospital with injuries that were not considered life-threatening. He was also charged with walking against a red light.
Saskatoon Police allege a man armed with a hammer was damaging a FlexParking Station on the 200 block of 21st Street early this morning (tues). They allege that, when the man saw the police officers, he charged at them. They pulled out a taser and the man ran off. The officers arrested him a short distance away. Medavie Health Services was called in to treat the suspect's injuries that police say were consistent with dog bits. He is to be in court today charged with Willful Damage, Obstruction, and weapons related offences. He also had several outstanding warrants for his arrest.
A 23 year old man alleges he was pepper sprayed by someone who allegedly tried to rob him of his phone. Police say the incident happened around one o'clock this morning on the 400 block of 5th Avenue north. Officer found a suspect nearby. A 22 year old man from Edmonton will be in court later today. Medavie health services was called in and the alleged victim was treated.
Multiple criminal charges have been laid after Saskatoon Police were tipped off about a suspicious vehicle in a parking lot at Faithful Avenue and 42nd Street. Late yesterday afternoon [mon], a caller reported the truck to police saying he had seen a picture of it on social media with a caption that the driver left a service station without paying for fuel. Police found the truck and allege the vehicle had been stolen several days earlier in Edmonton. Police allege they found false ID, and other items related to fraudulent activities. They also allegedly found 200 grams of cannabis resin. A 31 year old Edmonton man and a 28 year old woman from Moose Jaw were arrested and are facing multiple charges. Police say more charges may be coming.