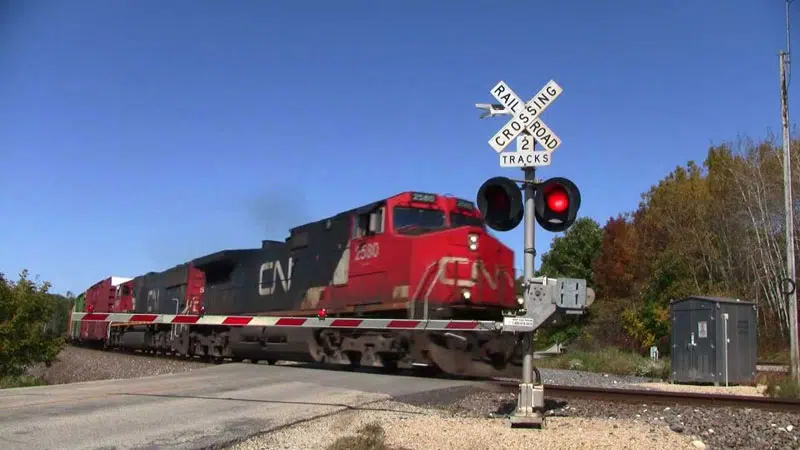 An executive vice president says the railway is moving between 12 and 15 percent more grain in Western Canada compared to a similar period one year ago.
CN has stepped up efforts following a poor performance in 2017-18, which resulted in rail car delivery delays last winter. The grain backlog cost farmers and elevator companies millions of dollars in late shipping penalties and lost sales.
Finn says much of the improved performance can be attributed to Saskatchewan. He quotes company statistics as saying nearly two million metric tonnes of grain has been moved out of the province since the start of the crop year on August 1. That is about 500,000 tonnes more than the same period last year.
"There are still pockets where there is less grain available right now, but we are ready and able to move it. We are current," says Finn.
The Ag Transport Coalition has been publishing weekly railway performance reports since early 2015. It says CN has supplied 96 percent of grain cars ordered over the past two weeks. CP Rail was at 78 percent, according to the coalition of grain shippers, elevator companies and commodity groups.
CN will release its winter plans for grain movement next week. The target is 5,500 car a week during good weather and 4,000 cars when the brunt of winter arrives. The plan will attempt to address farmer demands that there will not be a repeat of last winter's grain backlog.
"What are we doing to make sure that we have locomotives that stage in areas where we can get them quickly if we need them in case of a failure," says Finn. "If there are very cold temperatures for several weeks, how do we make sure we have enough crews and locomotives to run shorter trains."
Finn says the challenge will be to ensure there is enough track capacity to move all commodities, including grain. He adds that grain will not be penalized to move another commodity, such as oil.