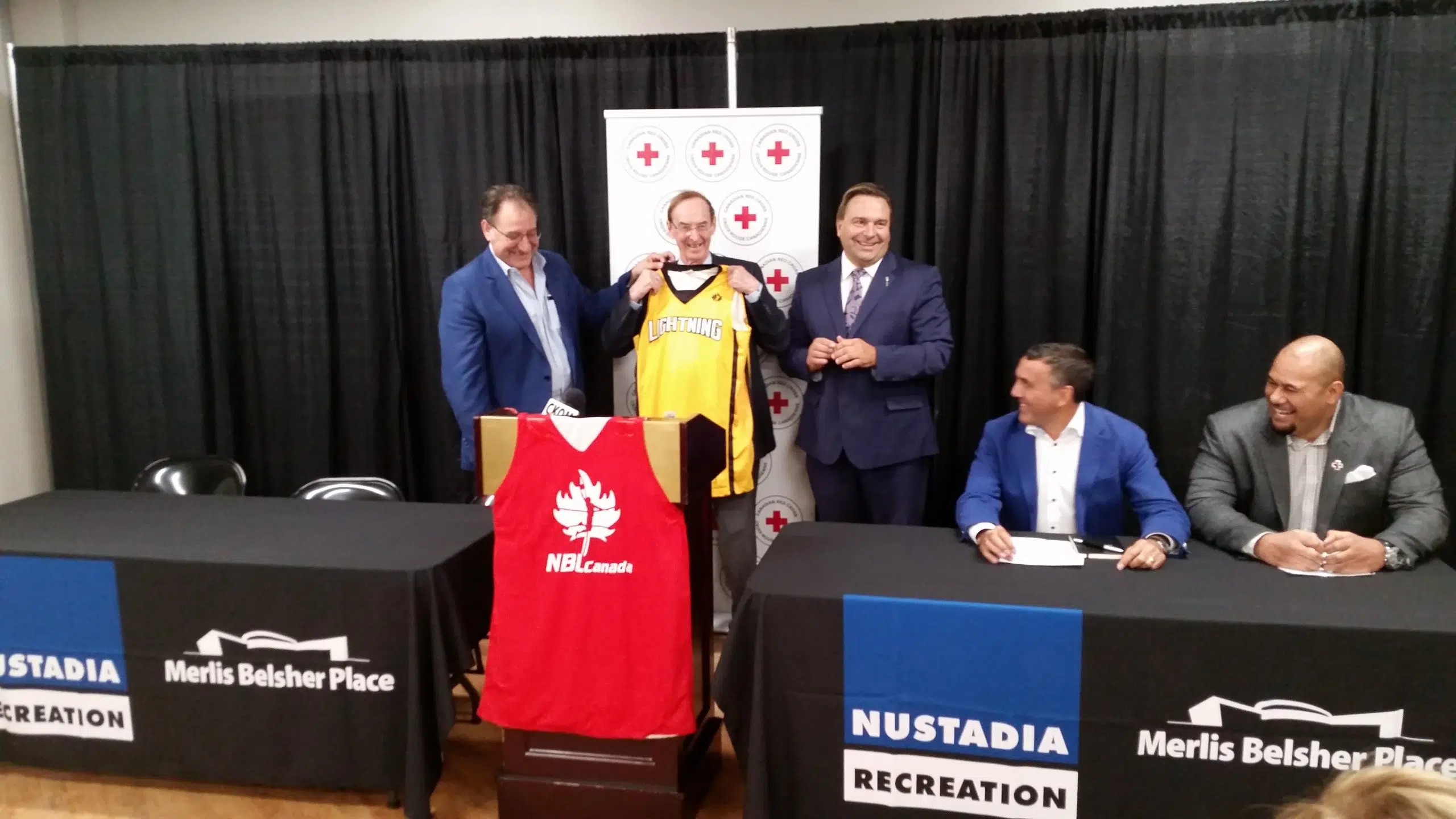 The new Merlis Belsher Place will host a National Basketball League of Canada exhibition game..
The defending champion London Lightning and runner-up Halifax Hurricanes will play November 2nd.
Hurricanes owner and league Chair Mark Lever said they have an eye on expansion to Western Canada hoping to add a 5-or-6 team division.
Although they don't have any formal applications and it's very early in the process, Lever said there have been discussions with a number of groups.
Lever felt there would be no conflict with the Saskatoon Rattlers because the Canadian Elite Basketball League has a summer schedule. Lever said it's the NBL's opinion that a winter league works best for basketball in Canada.
The NBL plays a 20-game regular season from November to the middle of May followed by three rounds of playoffs.
The Rattlers are slated to begin play in May.
Lightning owner Vito Frijia said bringing the preseason game to Saskatoon was the idea of John Graham of the On Ice Management Group to showcase their product to Western Canada.
Vito Frijia said the calibre of the league is excellent and this should be an outstanding game as he expects the rivalry of last season's final to carry over to this preseason clash.
Tickets which range from 10-to-55 dollars go on sale Friday with proceeds going to the Red Cross's Imagine No Bullying program.